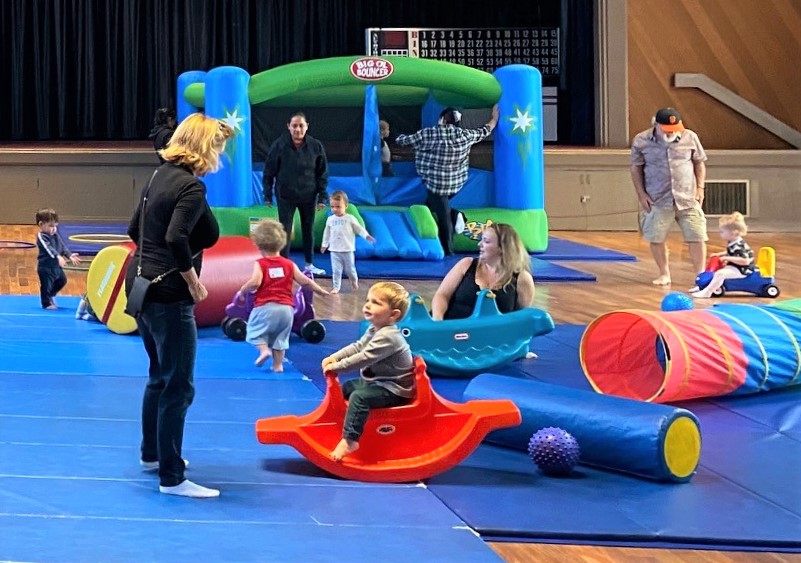 Join us for Jumping Jacks at San Rafael Community Center
Jumping Jacks is an hour-long class that consists of activities that encourage creative movement, balance and hand-eye coordination in  a high-energy, fun-filled atmosphere.
The first half of each class is free play for parents/caretakers to enjoy interacting with their child/children and the last half hour of class is group time…have fun dancing with scarves, playing with the parachute and of course popping bubbles!
Jump-up Class is for children crawling to 26 months
Tuesdays & Thursdays – 9:30 AM -10:30 AM
(30 Min Re-Set/Disinfecting Between Sessions)
High Jump is for children 26 months to 4 years
Tuesdays & Thursdays – 11:00 AM- 12:00 PM
Six-class punch card is $54
Twelve-class punch card is $96
Drop-in fee is $10.
Come and check out this fun program!
Call  (415) 485-3333 for details