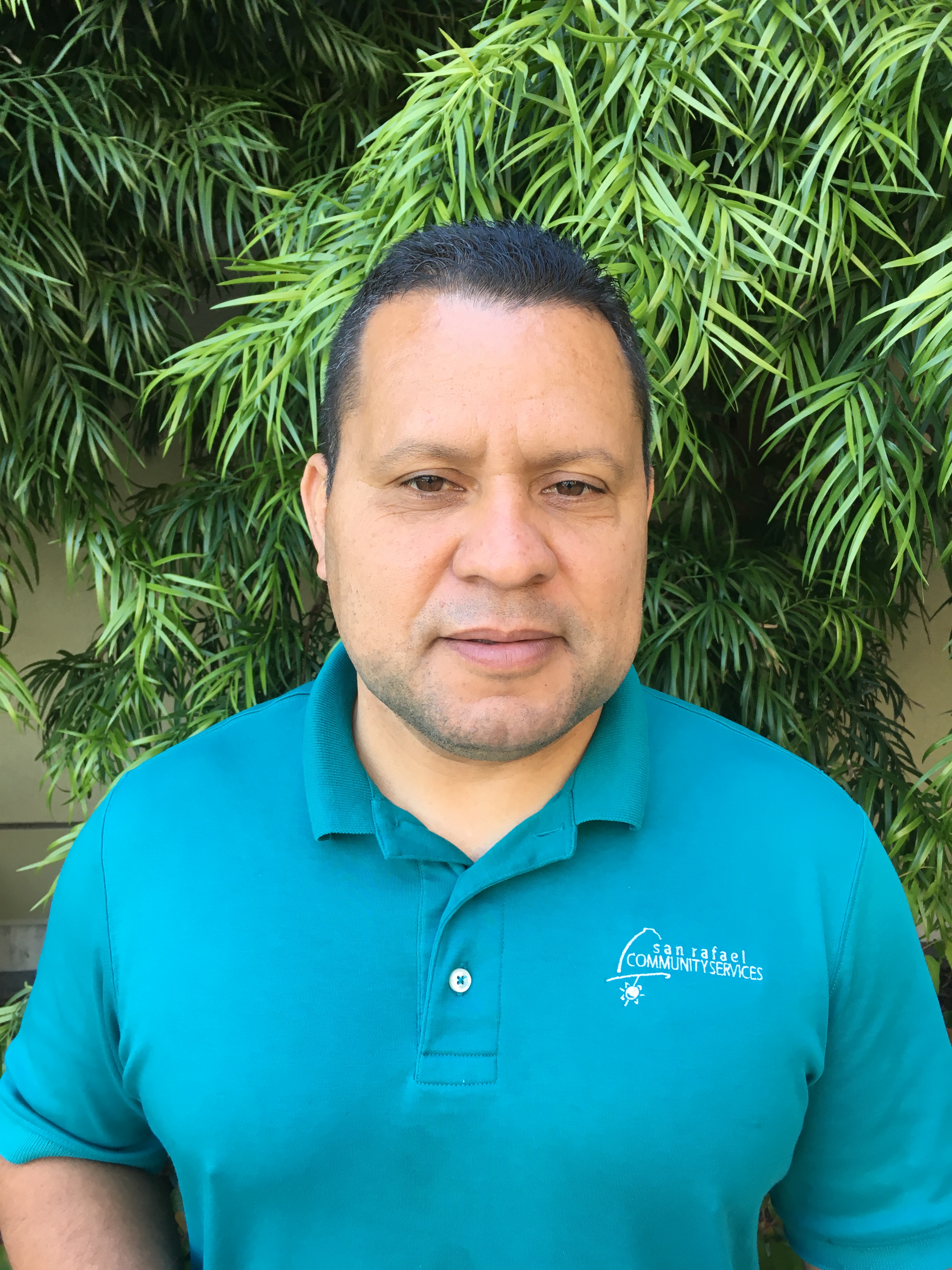 Juan Carlos Sorto, Custodian, was recognized as the Employee of the 1st Quarter of 2018!
"The City of San Rafael's roster of employees contains many unsung heroes. One of these shining stars is the Albert J. Boro Community Center's custodian Juan Carlos Sorto. Carlos does an incredible job of maintaining the City's HEAVILY used community center, allowing it to shine and be a jewel for the San Rafael community.
His wealth of knowledge of the building and its use pattern allow him to take many preventive measures as well as post event maintenance to preserve the facility. Carlos effectively uses court appointed community service workers to assist in general cleaning and utilizes any specific talents they may have of benefit to the maintenance of the
building.
Carlos always demonstrates a positive attitude as he is loved and respected by facility users and his coworkers. He is eager to pitch in and help whenever necessary. Carlos regularly performs with legendary customer service, always greeting guests with a smile, offering to help them in with their supplies and treating everyone with respect. He exhibits a leadership role in making sure part time staff are fully trained in their responsibilities of covering the Center on nights and weekends. Being short of part-time attendants, Carlos has been working extra
time for months, covering vacant shifts, because he feels it is his responsibility.
He has always demonstrated a high level of teamwork and service to fellow staff. With a full-time staff of three at the Center, over the years
Carlos has always offered to watch the front desk when short staffed. Recently, with now only Carlos and his supervisor onsite most days, he has really stepped up, being willing to help in addition to his regular
responsibilities. He also tries to help Pickleweed Library staff and assist the ever busy Facility Maintenance staff by attempting to do maintenance projects himself.
Carlos acts to improve communication and relationships in many ways such as making sure evening and weekend staff are abreast of important information and with user groups so that multiple programs can utilize the facility at the same time without conflict (except for parking).
He has also connected groups and individuals to each other thus building a stronger community and supporting those in need. Carlos demonstrates creativity and inventiveness by regularly finding ways to increase efficiency, safety, conserve resources and save the City money. Safety checks and proper maintenance helps prevent emergency situations. When suspicious activity is spotted around the park Carlos checks it out and reports it to staff and San Rafael Police Department if appropriate. The discouragement of undesired activity and gang tags
keeps the Center neutral and a place for everyone. He also recently noticed a member of the library staff not looking well and personally drove her to the hospital to be looked at.
Juan Carlos Sorto has long been deserving of this recognition and a fine example of a shining employee."
-An inspired colleague of Juan Carlos Sorto