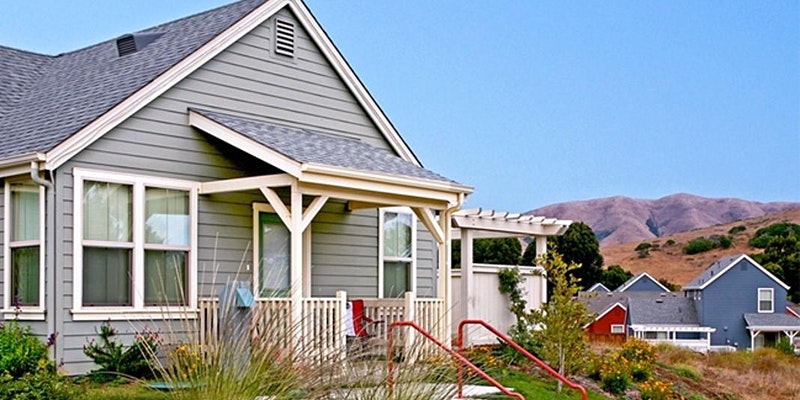 Homelessness is a key issue in Marin, and here's how to help solve it
San Rafael, CA – Homelessness is a public health issue nationwide, statewide and even in affluent Marin County. From Richardson's Bay to the Pacific coast to the northern parts of Novato and everywhere in between, there is an urgent public-health need for housing – all exacerbated by the COVID-19 pandemic.
The State of California's Project HomeKey provides a proven model to follow. The County of Marin successfully pursued Project HomeKey funding in 2020 and now has two locations – existing buildings in Corte Madera and San Rafael – targeted to provide permanent supportive housing. The upcoming effort is being called HomeKey 2.0.
The County's Department of Health and Human Services (HHS) and the public-private coalition called Opening Doors Marin are co-hosting an online series of community information sessions. The goal is to review successes from the first HomeKey process (aka HomeKey 1.0) and the tentative process and timeline for HomeKey 2.0. Community members can provide feedback through an online survey.
The first session is Wednesday, April 14, at 5 p.m., and the final session is Thursday, April 22, at 8:30 a.m. All the details can be found at www.marincounty.org/homekey, including a full schedule, staff reports and presentations, and answers to frequently asked questions about the program. Even more resources are on HHS' Housing First webpage.
More state funding for Project HomeKey is expected this spring/summer to help Marin offer equitable assistance in strategic locations throughout the county. In all, the state plans on distributing $750,000 million toward the campaign in 2021, matching the contribution from 2020. During Project HomeKey 1.0, Marin received approximately $8.6 million to facilitate the purchase of 63 units of permanent supportive housing in San Rafael and Corte Madera.
The County has worked for years on a coordinated, countywide, community-supported effort to provide affordable and supportive housing to individuals experiencing homelessness, following the Housing First model. On a statewide scale, HomeKey is the next phase in a wider response to protecting Californians experiencing homelessness who are at high risk for serious illness and are impacted by the pandemic. Administered by the California Department of Housing and Community Development (HCD), $600 million in grant funding has been made available to local public entities, including cities, counties, or other local public entities, including housing authorities or federally recognized tribal governments. The money is for the purchase and rehabilitation of  housing, including hotels, motels, vacant apartment buildings, and other buildings, and converting them into interim or permanent, long-term housing.
Anyone may sign up to receive emailed notifications about Marin's Project HomeKey effort and homelessness programs from the County.
For language interpretation or disability accommodations during the online sessions, phone (415) 473-3501 (Voice), CA Relay 711, or e-mail the Homelessness team in Marin HHS. The County will do its best to fulfill requests received with less than five business days' notice. Copies of documents are available in alternative formats, upon request.