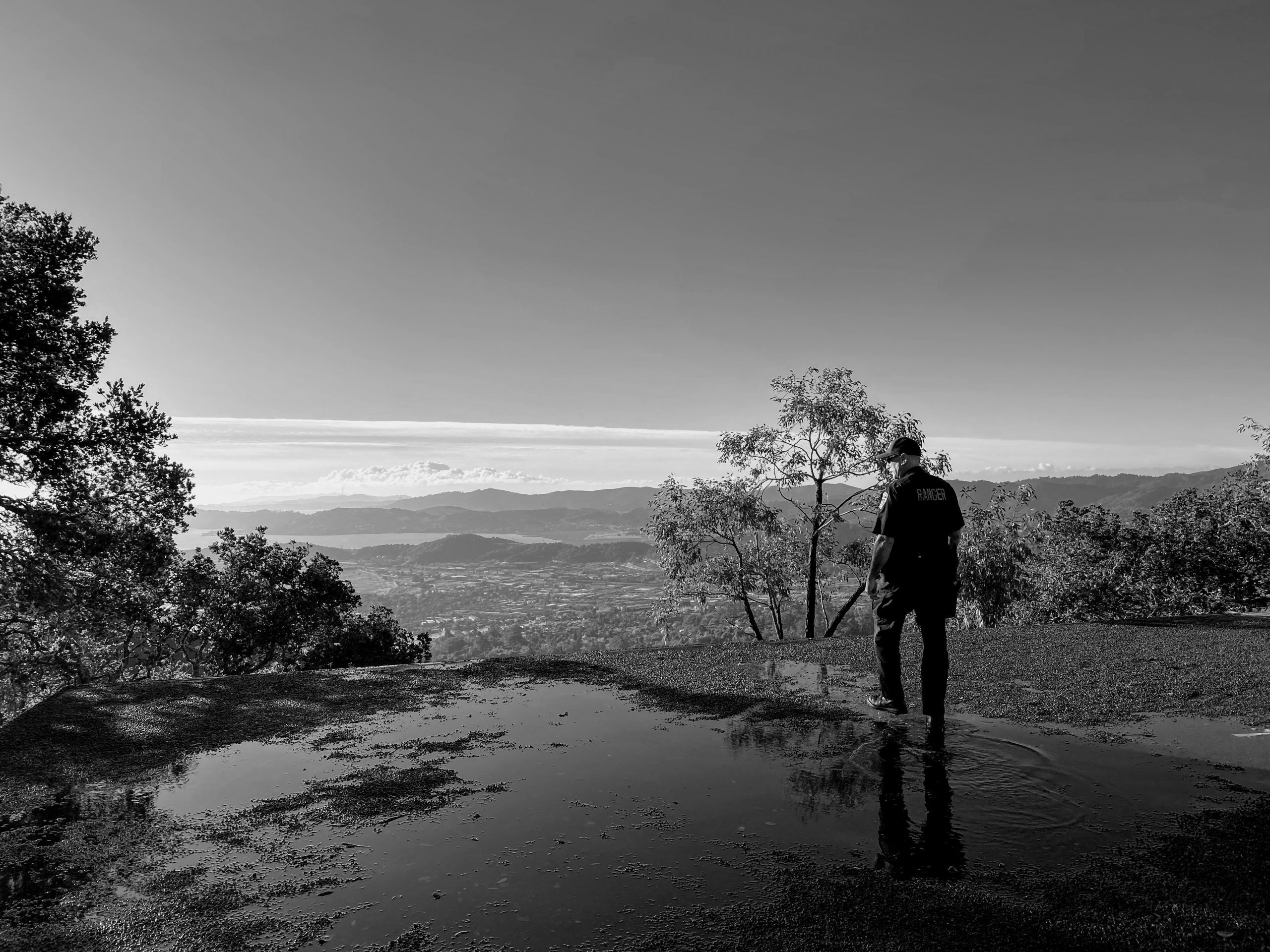 San Rafael is home to an impressive array of natural resources, including 19 parks, many miles of open space vegetation, and nearly 100 acres of marshland and estuarine settings leading out to the waters of the San Pablo Bay. For the last decade, these diverse and beautiful public resources have been overseen by Open Space/Park Ranger John Coen. Coen retired this week after 40 years of service with the San Rafael Police Department.
John has been instrumental in coordinating open space clean up operations, and in ensuring that the residents of San Rafael are safe from wildfire danger by enforcing the prohibition of open space encampments in the most vulnerable areas of San Rafael.

Sgt. Carl Huber, Special Operations Unit

San Rafael Police Department
With the increasing threat of wildland fires facing California, the work of Open Space Rangers reduces the potential of a spark or the fuel of overgrown vegetation to cause a devastating wildfire. Coen was an Open Space/Park Ranger assigned to San Rafael's open space, parks, and marshland and works to coordinate cleanup efforts between the Department of Public Works, San Rafael Fire Department, the California Highway Patrol, businesses, and private property owners when encampments pose a danger to our community. On a typical day John patrolled open space in San Rafael, looking for potential fire danger posed by campfires, generators, and improvised outdoor kitchens in homeless encampments. Coen collaborated with Public Works employees to clean up encampments in the open space and parks.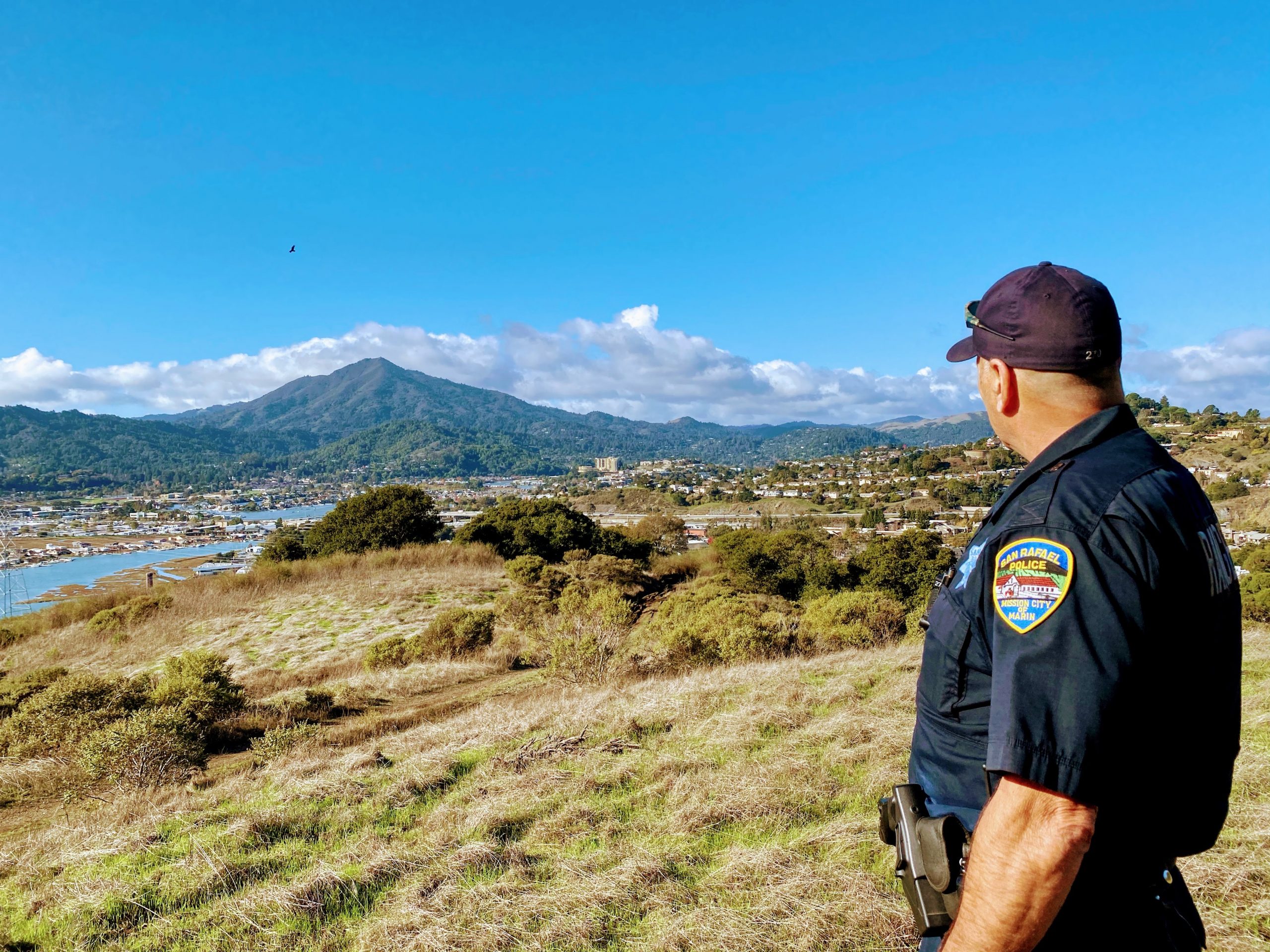 Coen, a native of Marin County, grew up in Novato and graduated from Novato High in 1970. Coen didn't always have his sights set on a career in law enforcement. After completing three years in the Navy, Coen and his brother started the East-West School of Martial Arts in Novato, a mixed martial arts (MMA) training program, which they ran together for 23 years. Coen took great joy in the hybrid combat sport and appreciated the opportunity to train and travel around the world. Through the years Coen has maintained his training and is currently a 4th degree black belt.
In the late 1970's a contact in the San Rafael Police Department approached John about whether he had any interest becoming a police officer, John was intrigued and soon enrolled in the training program.  He was hired by the San Rafael Police Depart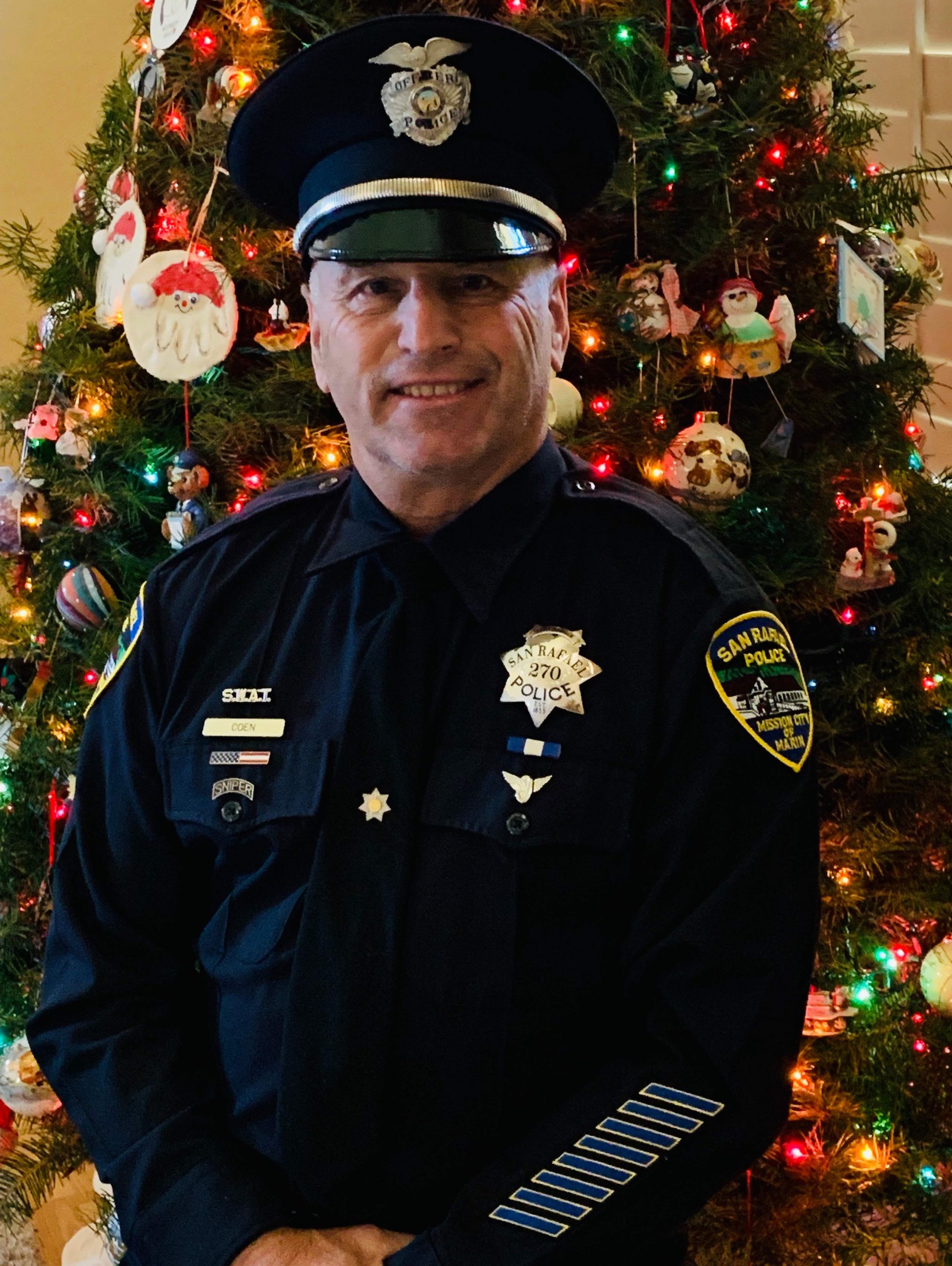 ment in 1979 to what ended up being a 30-year career patrolling, joining the Special Weapons and Tactics team (SWAT), 25 years as a full and part-time motor officer, and 25 years as a firearms and self defense instructor. After retiring for about a year, Coen rejoined the San Rafael Police Department as a part-time employee to manage our open space for his remaining 10 years.
Coen finished his last day with the San Rafael Police Department on Saturday, December 14 after 40 years serving the City of San Rafael. As he drove the shore of China Camp Coen, with great appreciation, said, "I've been blessed to have two great careers doing things I love" as he looked out the window onto the beautiful San Pablo Bay. Retirement will be no different for Coen. He plans to fill his days playing golf, spending time with his wife, children, and grandchildren, and travelling the country.
Posted December 2019