Help maintain Albert Field
Volunteer

Posted 1 month ago
---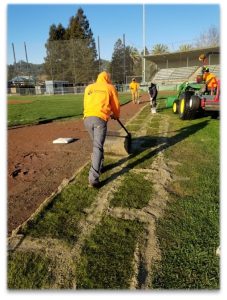 Do you love the sight of a well-maintained baseball field? We're looking for a volunteer who enjoys working independently to help take care of Albert Field at the San Rafael Community Center.
General duties include:
Trash removal.
Weeding.
Dragging the field.
Putting in/taking out bases.
Securing the field.
Time Commitment
About ten hours per week. Schedule can be negotiated.
Need to know
Must be 18 years old.
If you are a person with a disability and require accommodation, let us know by email at least four days in advance of a shift.
To apply for this job email your details to info@sanrafaelvolunteers.org