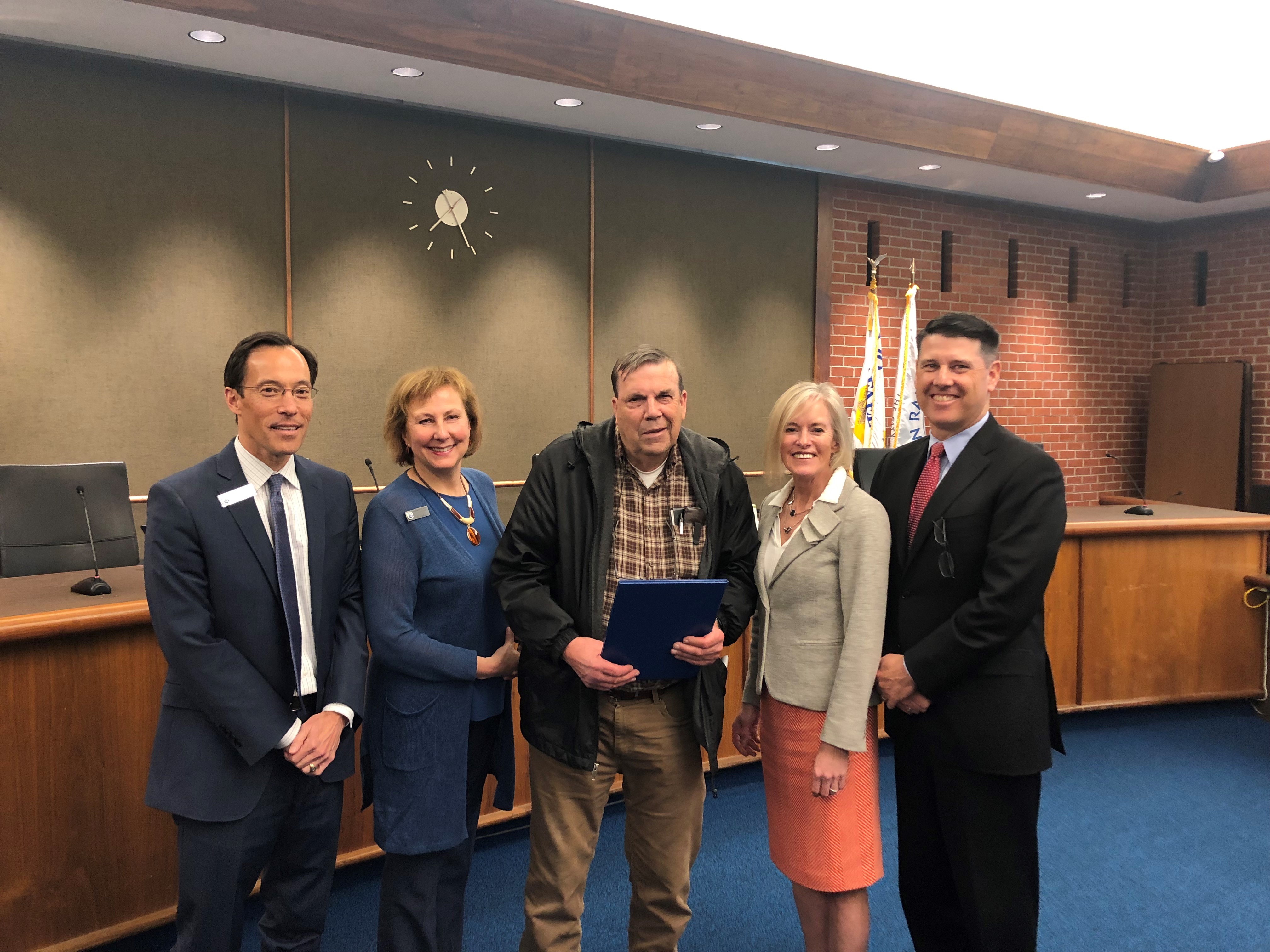 Jeff Craemer is a long-time resident of San Rafael who is well known for his community and civic involvement. As a San Rafael Fire Foundation Board Member and a Marin History Museum advocate, Jeff has dedicated a tremendous amount of time and energy into making San Rafael a great place to live and work.
In 2015, it would have appeared the Marin History Museums days were outnumbered when the Board of Directors announced their closure of operations, but Jeff Craemer made it his top priority to resurrect and restore public trust in the Marin History Museum. With the threat of losing San Rafael's historical treasures, Jeff was a major vocal proponent of saving the Marin History Museum and rallied support from whoever would listen. When he discovered a dumpster located outside of the Marin History Museum, he rifled through its contents in an effort to salvage historical artifacts, contributed $50,000, and encouraged a new beginning for the Marin History Museum and for the best interest of our community.
Appointed to the Board of Directors in 2015, Jeff has been instrumental in making San Rafael Fire Foundation a success, and has delivered countless benefits both financially and in the investment of his time, energy, and creative thinking. Jeff represents the Fire Foundation at events and volunteers to assist at all fundraising activities when he is available. Jeff activity solicits donations for the annual crab feed fundraiser silent auction and has secured many valuable contributions. Jeff attends all San Rafael Fire Foundation board of directors meetings enthusiastically, and energetically campaigns for community fundraising support as well as providing his own financial contributions. In 2016, Jeff was instrumental in the purchase and donation of the first San Rafael Fire Department fire boat, equipped with rescue and medical equipment and a fixed fire pump that allows local firefighters to immediately respond to emergencies in the San Rafael Bay.
Jeff is a humble, caring and generous man who never fails to lend a hand in even the most mundane of tasks for the betterment of San Rafael.
The San Rafael City Council expresses its appreciation for Jeff Craemer's efforts on behalf of his community and hereby awards him the Richard O'Brien and the Mary Ferrario O'Brien Citizen of the Year Award.