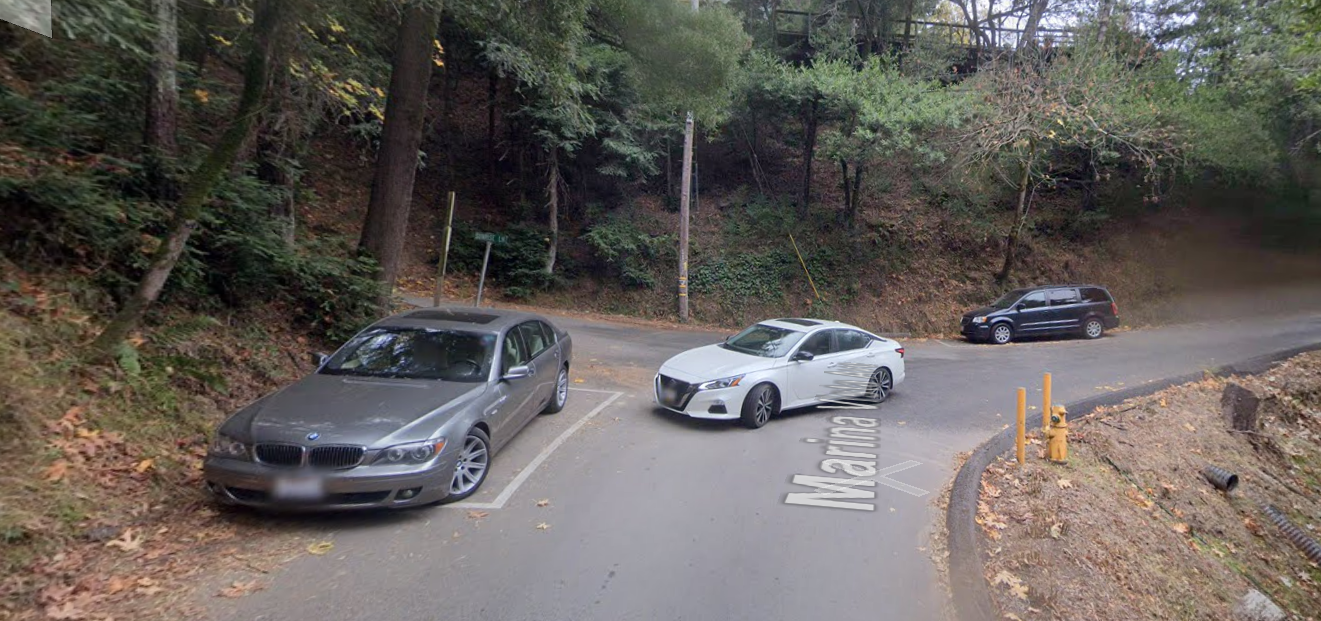 After a multi-year process, including the adoption of the San Rafael Wildfire Prevention and Protection Plan, the first parking boxes in the City are being installed. Parking boxes offer a clear indication of where it is safe to park and still allow access and egress for emergency vehicles. The initial marking will start the first week in August. Sign installation and final stripping will occur in late August.  
The parking boxes are being installed first on San Rafael Lincoln Hill following a roadside vegetation removal program. Combined, these efforts improve routine access and safety while assuring fire engines and ambulances can safely respond to calls for service. The parking boxes and roadside fuel reduction are also part of the City, County, and Marin Wildfire Prevention Authority efforts to improve evacuation routes.  
The following roadways on San Rafael/Lincoln Hill will be included in the initial parking box installation in August 2021:
Chula Vista Drive

Coleman Drive, Fair Drive

La Vista Way, Prospect Drive

Robert Dollar Drive

Tampa Drive

Vineyard Drive
Additional areas of the City will be included later this year. 
Parking Boxes installed around bends and intersections help improve visibility and assure longer vehicles, like fire engines, can safely navigate the turn. 
The length of a box is determined by roadway conditions and may accommodate multiple vehicles as soon on the left side of image below. The boxes do not impact entirely off-street parking.
Signs will be installed in the areas where parking box rules apply. The parking boxes replace the "6 foot from center" rule in designated areas. Parking boxes may incorporate soft shoulders.