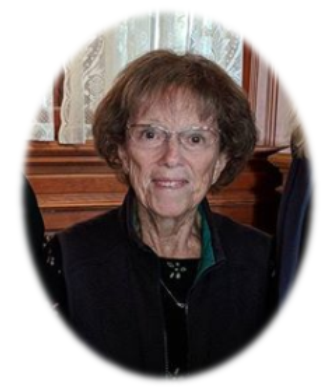 I'm saddened to share with you that our former City Clerk, Jeanne Leoncini, passed away on Sunday, August 11, 2019. She served as the City Clerk for 30 years, from 1977 to 2007–and was a long-time San Rafael resident who dedicated herself to serving our community.
Jeanne was a true public servant: she thoughtfully considered and sought the community benefit with everything she did, from fulfilling her role as City Clerk to volunteering her own time outside of work and in her retirement. Her connection to the city was unmatched; she built relationships and was popularly known as a best friend to many. Jeanne was loved, and will be missed.
During her tenure, Jeanne was re-elected on six occasions, attended over 700 official City meetings, executed more than 7,000 resolutions and 600 ordinances, and assisted voters with the elections process. Her passing leaves a void at City Hall, but her legacy remains in the City Clerk's Office, where you'll find proof that she–for 30 years–carefully curated the City's legislative history. Thanks to her contributions, so much of our official City records will live on for future generations.
Jeanne is survived by her husband Lou, her daughter Melinda, her son Scott, and her grandchildren: Laura, Melissa, Michael, and Conner.