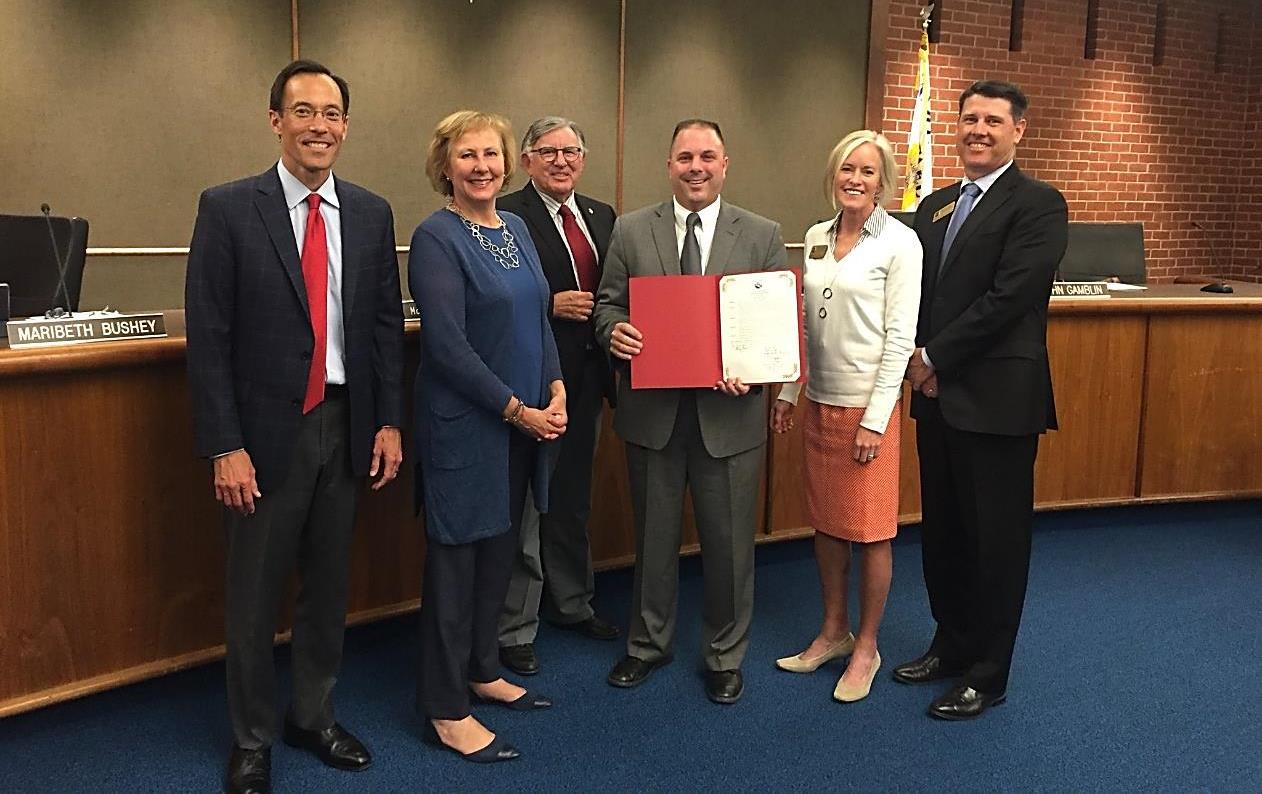 On Monday night's Council Meeting DPW's own Senior Civil Engineer Hunter Young was recognized as San Rafael's 2018 Employee of the Second Quarter. From managing the complex $3.5 million Freitas Las Gallinas Intersection Improvements project, to Grand Avenue Pedestrian Bridge to coordinating all things SMART in San Rafael – including rail crossings downtown and the ever complicated Andersen Drive crossing – Hunter is an integral part of the engineering team. His seasoned engineering expertise (and easy-going attitude with it!) makes him a crucial resource for the department on large projects and coordination with stakeholders. Hunter is also a constant helping hand and mentor to newer staff in the department, he has been known to take his lunch time offering lessons in AutoCAD drafting for those in the office who want to better their drafting their skills.
"Hunter is truly an asset to Public Works and to the residents of San Rafael. His leadership and careful management on key major roadway projects has ensured their success and timely, on-budget completion. His hard work and follow-through is not only appreciated by his coworkers, but also community members. He is as easy going and thoughtful in a roomful of neighborhood association members as he is in the Public Works lunchroom!" – Bill Guerin, Director of Public Works Hunter also participated in the San Rafael Chamber of Commerce 2016 – 2017 Leadership Academy.
Thank you, Hunter, for your hard work for San Rafael, and congratulations on a well-deserved Employee of the second Quarter!