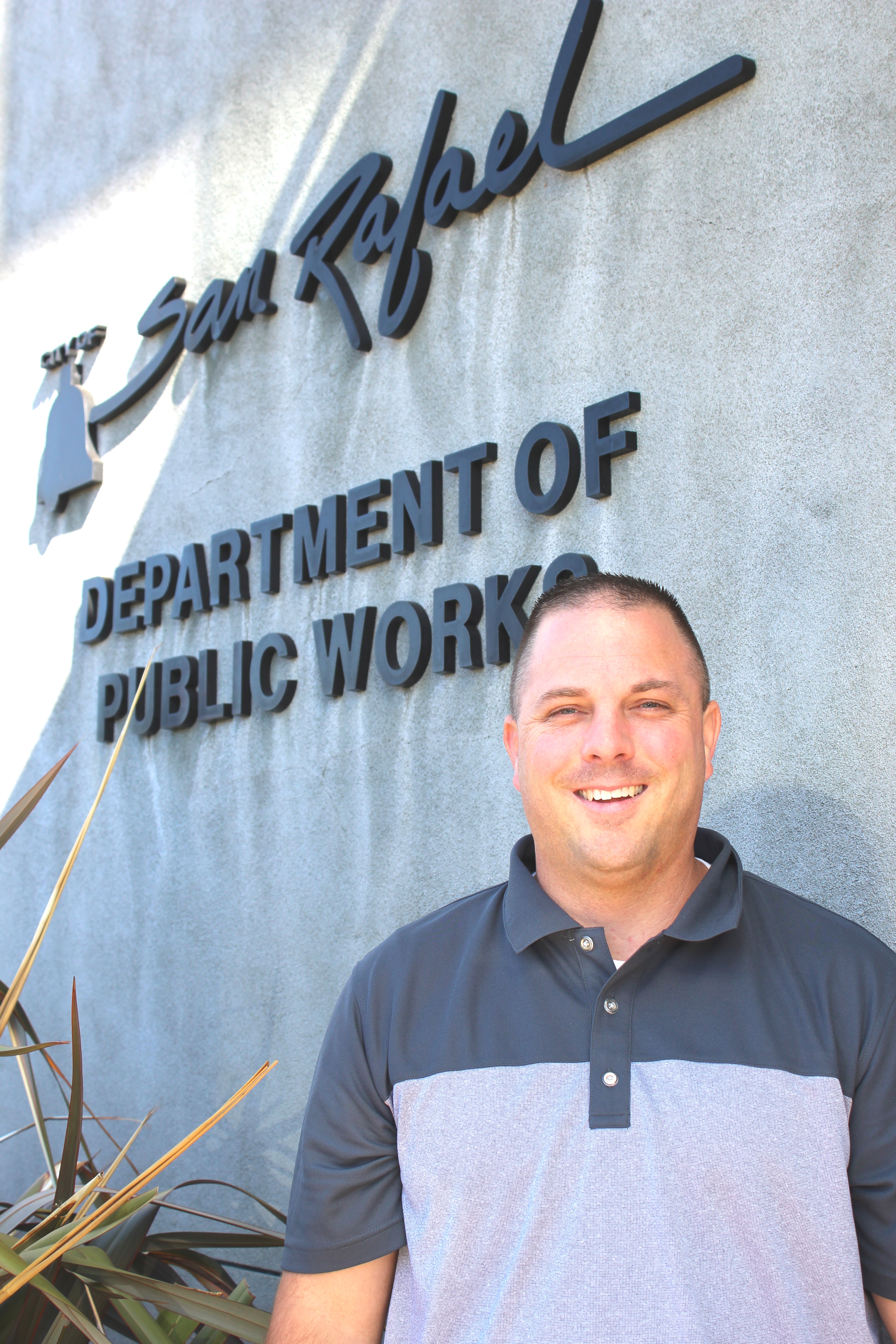 Hunter Young, Sr. Civil Engineer, was recognized as the Employee of the 1st Quarter of 2018!
"Hunter Young is a Senior  Civil Engineer in the Department of Public Works. In his more than 8 years here at the City Hunter has been the engineer and manager of some very important projects here at the City. He was instrumental in finalizing the plan and implementing the construction improvements at the Freitas Las Gallinas intersection project. He was the design engineer and Resident Engineer for the first phase of improvements on G Street as well as Second and Grand Intersection. Both these project required not just detailed knowledge of civil engineer practices but also required Hunter to work closely with residents and businesses to coordinate, communicate and construct these projects.
Over the last several months hunter has taken up the task of coordinating SMART's
improvements at the Andersen Drive crossing. Being the City contact between contractors, rail experts, signal experts as well as other engineers and the general public has been challenging.
However, Hunter has performed the tasks of being available at a moment's notice to the
contractor to make changes that fit the field conditions as well as having up to the minute information on other projects that interact with SMART's work. Hunter has really shown his dedication and contribution to the city by representing the city with other agencies as well as the general public with poise and professionalism.
Internally, Hunter has also stepped up to help junior engineers and others in the office by developing a team approach to most every project. Hunter actively meets with other engineers to assist them prioritize the work that they perform as well as provide assistance so that the work that gets performed by others can be performed as expeditiously as possible. Hunter also presents a lunch time AutoCadd training class for all those in the office that have interest in better their drafting skills.
Hunter is an asset to the City of San Rafael and should be recognized for his contribution, dedication and professionalism."
-An inspired colleague of Hunter Young