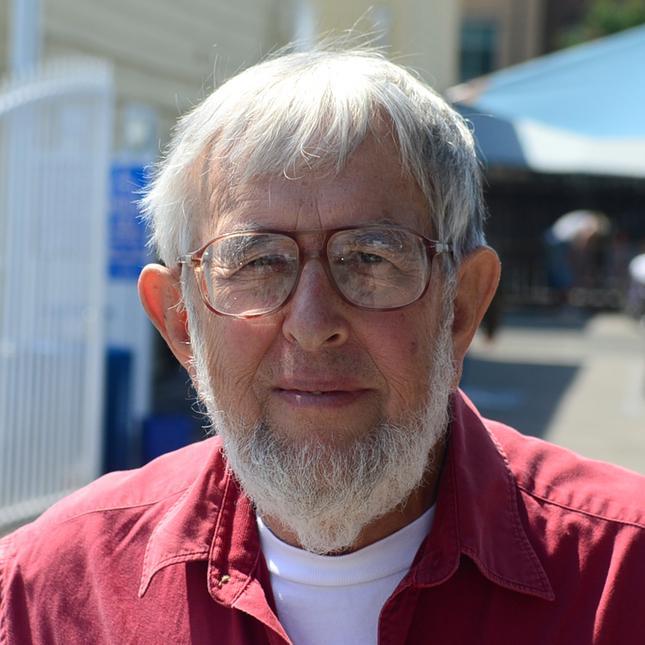 Hugo Landecker is a 45 -year resident of San Rafael that is well known for his community activism and passion for protecting San Rafael neighborhoods. As a long-standing resident of Gerstle Park, in 1973, Hugo helped form the Gerstle Park Neighborhood Association so that neighbors could work in a unified way with the City of San Rafael to preserve the character of the neighborhood and collectively address issues of concern. In more recent years, Hugo has been an active member and contributor to the Federation of San Rafael Neighborhoods.
In the late 1970's, Hugo was instrumental in initiating the preparation of the Gerstle Park Neighborhood Plan, which was the first neighborhood plan prepared and adopted by the City of San Rafael. With Hugo's direct involvement in this effort, the neighborhood plan resulted in a number of zoning and municipal code changes intended to protect the historic character of the Gerstle Park neighborhood and address other issues such as inadequate parking and over development.
As a neighborhood advocate, Hugo has taken on many issues that have surfaced in the community over the years, all with the intent to resolve problems and maintain the quality of life in San Rafael. Hugo's most recent efforts have focused on addressing homelessness in the community. Hugo formed the "San Rafael Group," a discussion group comprised of residents and Downtown merchants to participate in and contribute to the City's efforts to address homelessness. Hugo also served on the City Council Homelessness Sub -Committee Stakeholders Group.
Hugo is an enthusiastic and active protector of our open space lands that border the Gerstle Park neighborhood. Over the past 20 years, Hugo has spent countless hours coordinating with the City's Open Space Ranger in removing brush and debris, as well as clearing trails in the City-owned open space. This continued work led Hugo to better organize this work through volunteers.
Hugo is well known for his passion of historic preservation. Hugo formed the "San Rafael Heritage Group," a discussion group comprised of residents devoted to historic preservation in San Rafael.
The San Rafael City Council expresses its appreciation to Hugo Landecker's efforts on behalf of her community and hereby awards him the Richard OBrien and the Mary Ferrario O'Brien Citizen of the Year Award.