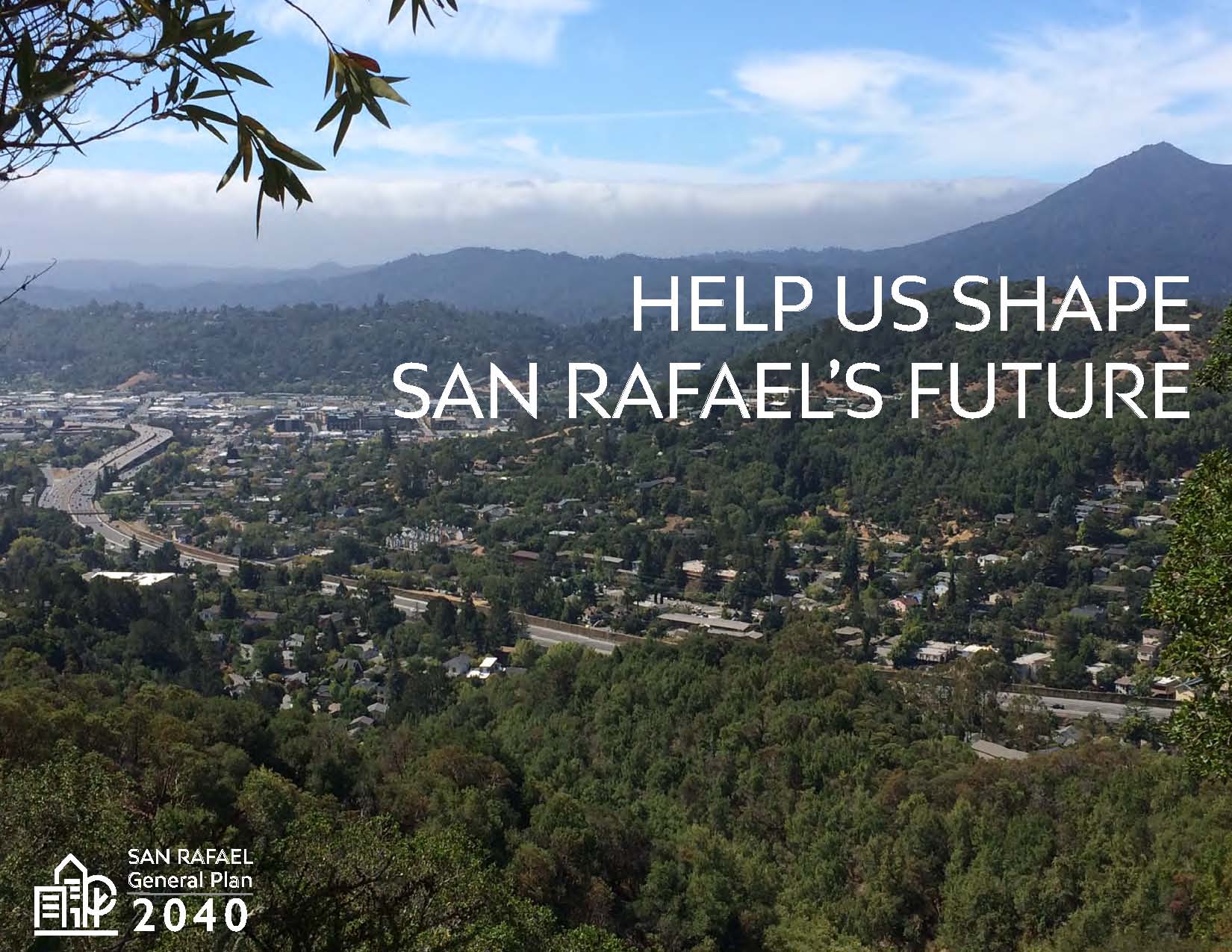 Note:  the links on this page were active between March 2018 and September 2020 as part of the General Plan Update process.  With completion of the Draft in October 2020, they are no longer being actively maintained.
The General Plan provides San Rafael's vision for its future, including policies for the future growth and conservation of the city. We are currently updating our General Plan for the year 2040—and we need your help!
Share your ideas with fellow residents. Choose different topics, like housing or mobility, and weigh in. You can add images or video, or even drop a pin on a map to better illustrate your ideas. Click "Me Too" to support ideas from neighbors.
Make your voice heard before the end of September so we can include your ideas in upcoming Community Meetings this Fall.  Check out this site for more details about how you can get involved.