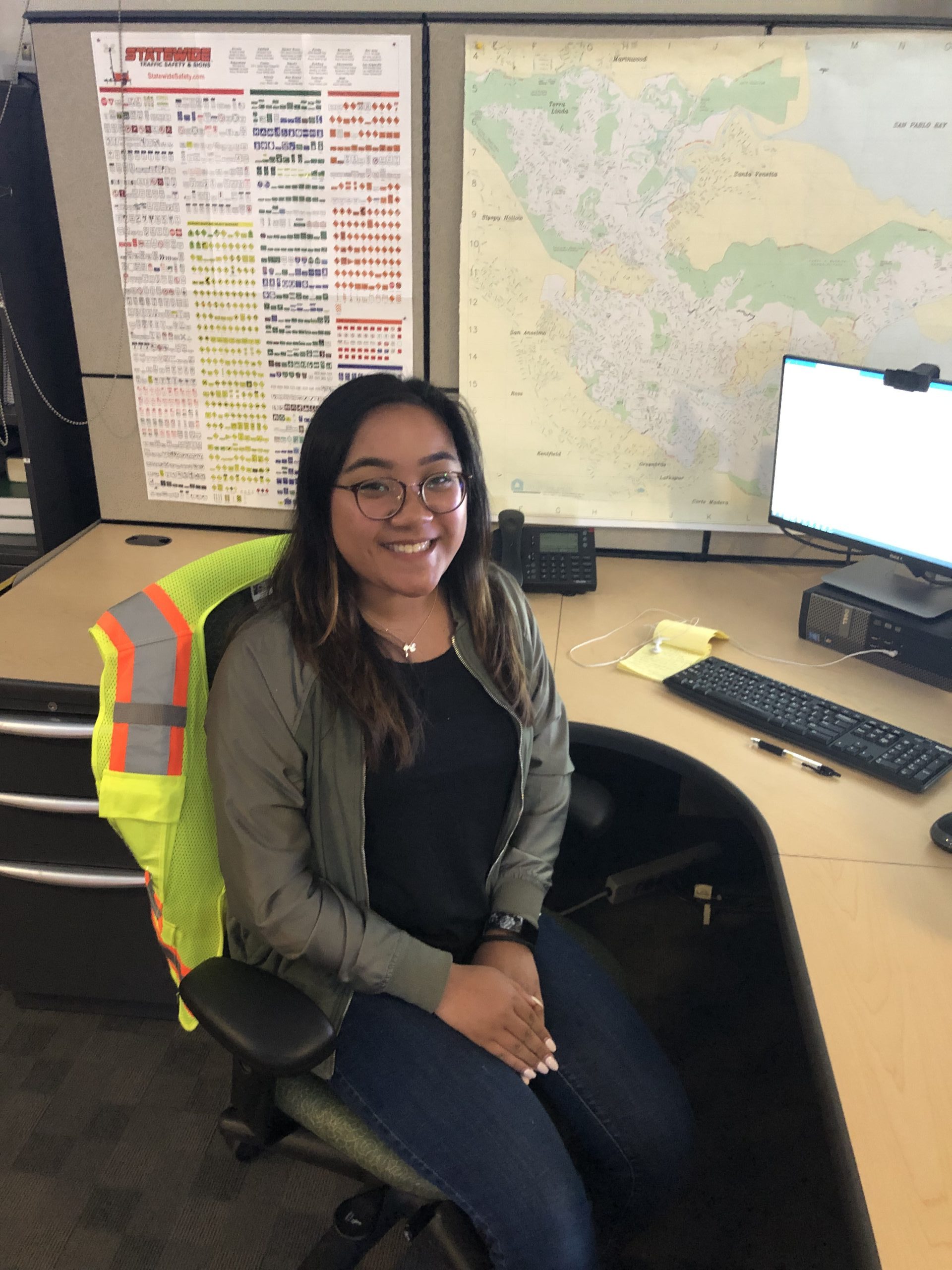 Hello, I am Madison Tigbao and I was honored to be the Dean Allison Intern of Summer 2022. I never met Dean Allison, but I heard many great stories about him and how he helped the San Rafael community. His internship meant so much more to me because my mother was fortunate to have had Dean Allison as one of her mentors earlier in her career. It was clear he impacted everyone he met, and I want to do the same. I am beyond grateful for my summer with the City of San Rafael and honored to have represented him in my position.
I felt that I had big shoes to fill entering this role. I wanted to help the community and participate in different projects around the city. I was placed with the capital improvement program team. This team guided me through each step of a project, taught me the purpose, and how each project came to fruition. One of the bigger projects I worked on was the City-wide Slurry Seal Project. I learned what slurry seal is, how to plan and control traffic, and had some resident interaction. I went on-site to see if the contractors needed assistance on cat-tracking (the preparation for striping) on the streets. Another exciting project I worked on was the Third Street Improvement Project, where I drafted and sent out the project's weekly newsletter updates. I had the opportunity to visit different projects on-site that the city was working on. This internship was one of my favorite opportunities I have been given and it truly helped me appreciate engineering so much more.
I would like to thank everyone who helped me feel welcome and helped me understand the reins of engineering. I was able to make connections between what I learned in school and how it applied it to the work I performed in the real world. I learned valuable skills in managing multiple tasks and engineering work. Thank you to April, JC, Joanna, Shawn, and Theo for teaching me to excel in our field. I will never forget the experience, help, and independence you gave me. I miss working with you all, and I hope I was able to represent Dean Allison in the best way I could.