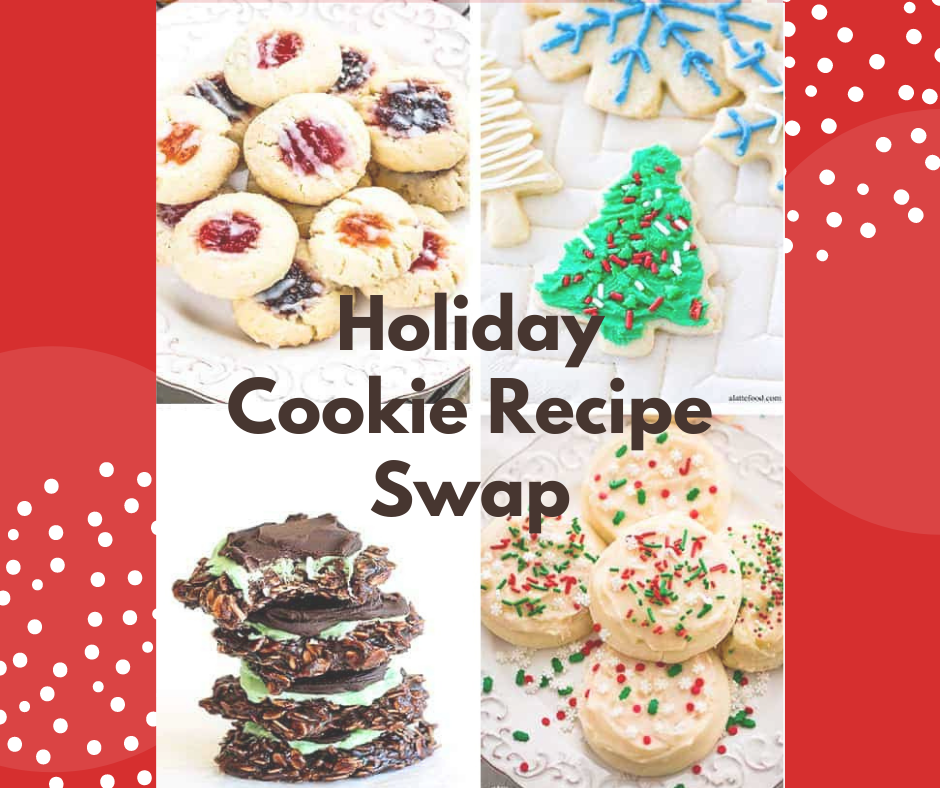 Do you have a favorite holiday cookie or one that you're famous for? Let's share cookie recipes!
Send us your recipe and a photo of the cookies if you have one.  Let us know where you got the recipe and why you like it.  We'll share it so everyone can try a new cookie recipe this holiday season.
E-mail us your recipe at recreation@cityofsanrafael.org
Need some inspiration?  Here's a delicious recipe from one of our recreation staff members, Patty McCulley. Thanks Patty!
---
Bon Bon Cookie
Pre-heat oven to 350 degrees
Mix thoroughly:
1/2 cup soft butter
3/4 cup sifted confectioners sugar
1 Tbsp. vanilla
Mix in with hand:
1 1/2 cups sifted flour
1/8 tsp. salt
Wrap level tablespoon dough around a chocolate kiss or gum drop. Place 1 inch apart on un-greased baking sheet. Bake until set but not brown, about 12- 15 minutes.
Dip tops of warm cookies in icing.
ICING
Mix:
1 cup sifted confectioners sugar
2 Tbsp. cream
1 tsp. vanilla
Food coloring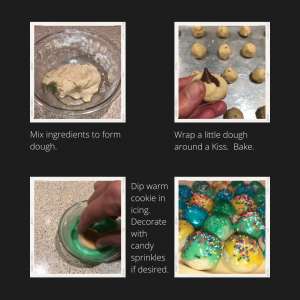 Yum! Enjoy!
This was a favorite cookie when I was a kid. It came from my mom's recipe box. I love eating them with a glass of milk. Hope you like them. – Patty