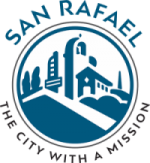 The City of San Rafael (City) hereby requests Statements of Qualifications (Statements) from qualified consultants for construction inspection services associated with the Grand Avenue Pathway Connector Project. Statements shall be submitted by firms that have a capable and demonstrable background in the type of work described in the section entitled "Scope of Work" of this notice. In addition, all interested firms shall have sufficient, readily available resources, in the form of trained personnel, support services, specialized consultants and financial resources, to carry out the work without delay or shortcomings.
The City's construction inspection consultant shall be able to provide/meet the following minimum
requirements and qualifications:
1. Knowledge of current Caltrans Standard Plans and Standard Specifications.
2. Knowledge of the County of Marin Uniform Construction Standards.
3. Ability to read and interpret plans and specifications.
4. Ability to work with a computer or tablet (knowledge of Microsoft Office).
5. Ability to conduct business as a representative of the City of San Rafael.