As we continue to work to end homelessness in San Rafael, it is critical that we simultaneously create lively and active public spaces filled with residents, visitors, businesses, and customers.  In July of 2016 the City welcomed aboard Danielle O'Leary as our new Director of Economic Development and Innovation to help achieve that goal.  Danielle brings:
Over 15 years of economic development experience with cities in California.  She most recently served as the Economic Development Manager for Santa Rosa, the fifth largest city in the Bay Area.
She helped lead the City of Santa Rosa through the loss of Redevelopment (losing Redevelopment Agencies was a really big deal for cities throughout California.  For 60 years Redevelopment Agencies were the major mechanisms cities had for fighting blight; they could keep a greater share of property taxes local and then invest those dollars into local economic development projects, events, and housing – especially affordable housing).
Her creative and passionate leadership around arts and cultural development, improving transit and housing options, workforce retention and attraction, business retention, local branding, and place-making all helped earn her the North Bay Business Journal's prestigious 40 under 40 Award.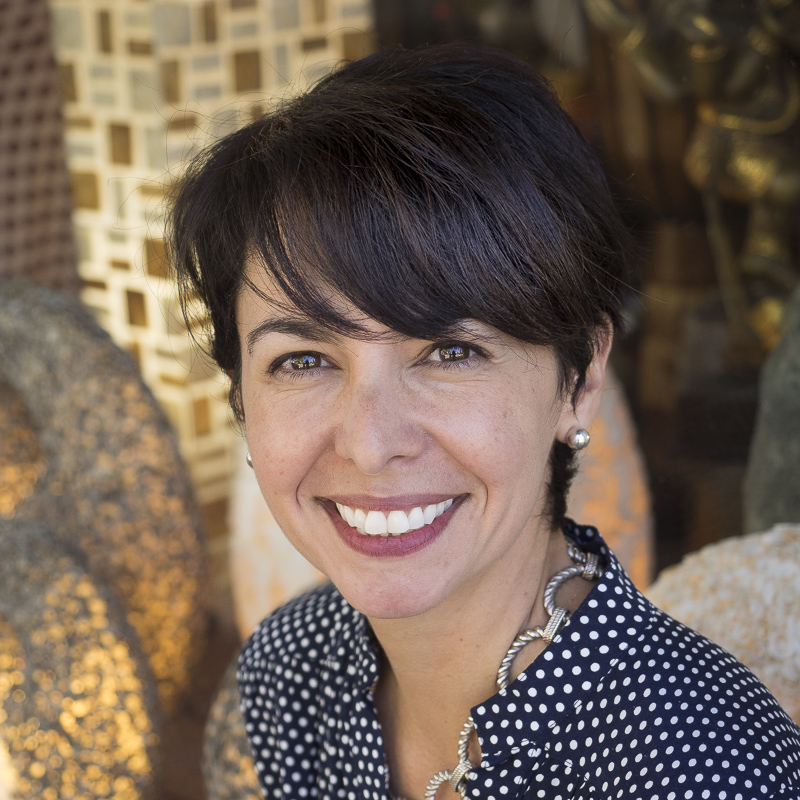 What has been the biggest surprise in your position?
My first impression is how committed people are to San Rafael. My colleagues are smart, motivated and caring, which inspires me to contribute my best right alongside them. It is the dedication and sense of connectedness to this place that is very inspiring to be around.
What do you consider to be your greatest achievement in your position so far?
Focusing on experiencing life in San Rafael and learning what makes this community tick. Specifically, exploring the neighborhoods and commercial districts; meeting with business owners and neighborhood groups to understand their vision for San Rafael.
What are 2-3 actionable pieces of advice for community members who want to get more involved on this issue? 
Be a part of the change you want to see. Support your local businesses; connect with your neighbors, and do your part to make your local community stronger.  Whatever it is that speaks to you, go after it, and do your part to make it happen.
How do Marin's/San Rafael's homeless challenges compare/contrast with those faced in Sonoma/Santa Rosa?
Both are tough challenges for everyone involved.  Santa Rosa's homeless situation is more extreme.  San Rafael has done a great job of bringing all the stakeholders together to try a variety of programs and outreach to help lift people out of poverty.  I am humbled by the committed work of the Homeless Outreach Team and the Downtown Streets Team.  It is the daily dedication to making a difference that is the most noticeable for me.  It's an all-hands-on-deck approach that keeps me very optimistic about the future.
What would you say to a community member who no longer shops or eats out Downtown?
I hope you'll give it another try.  Downtown has some great local restaurants, retailers and service businesses.  Traditional downtowns are increasingly rare, and they play an important role in our community social fabric. If a lively downtown is important to you, you have to come out and support it.
What has you most excited/optimistic about your position in San Rafael?
There is a lot to be excited about.  Downtown San Rafael has a beautiful built environment. The SMART commuter rail's pending arrival provides more transit options for our residents and workforce in our downtown employment hub. The idea of bringing together our public transit options, which provide for better commutes, in close proximity to the places we love, are the key to a happier, healthier and more sustainable lifestyle.
Homelessness is not limited to Downtown.  How can the City better engage with residents and businesses in different parts of the city? 
Communicating early and often to keep citizens "in the know" is important.  The more information that is shared about the types of programs and actions that are being taken in the community, the easier it is for people to figure out how they can get involved.