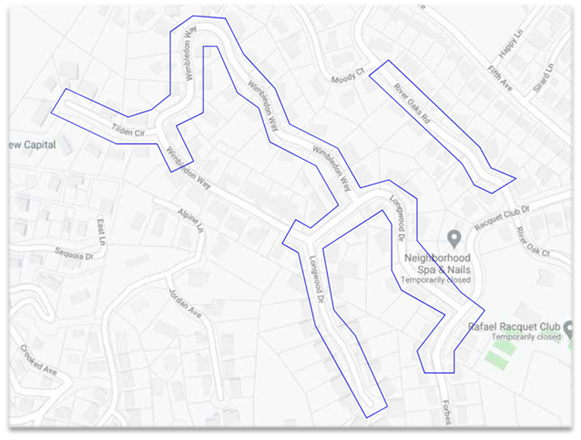 Pacific Gas and Electric Company (PG&E) will be working in the Sun Valley Neighborhood from April 11, 2022, through November. PG&E will be replacing approximately 4,250' of their gas main line and replacing 69 gas service and transfer 7 gas services to the new main.
Work hours: 9 am – 5 pm, unless otherwise approved by the Department of Public Works.
Traffic impact: Expect delays when traveling through the area as construction will reduce traffic to one lane. Follow all traffic control in the area.
Note: Steel plates may be used temporarily while the project is not in construction. Drive cautiously