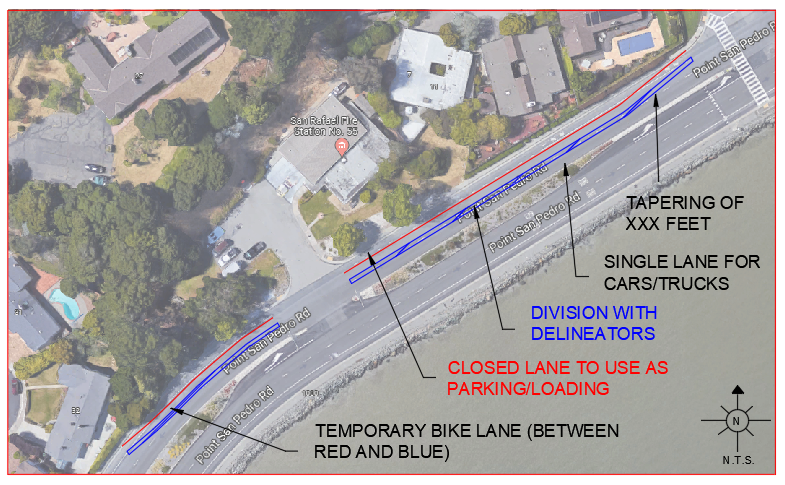 On January 2022, the reconstruction of Fire Station 55, on 955 Point San Pedro Road, commenced. Construction activities include the use of large vehicles and equipment.
While construction is underway, the San Rafael Fire Department is sharing the site with the contractor building the new station.  Currently, the fire crew is living in a temporary modular building on site to maintain prompt response times to the community.
Here is what the community can expect:
WHAT: Westbound Lane closure and bike lane relocation during construction of Fire Station 55
WHY:    A temporary lane closure will be necessary,
To maintain pedestrians and bike riders' safety
To maintain Fire Department response times
To accommodate the needs of the construction project
WHEN: Starting mid-February 2022 through Spring of 2023
WHERE:  Point San Pedro Road between Peacock Drive and Knight Drive (please see image above)
Your safety is our top priority! Please observe all project safety caution signs, barricades, and personnel.
For more information on project details, please visit the project website.
Project contact:
Faby Guillen | Senior Project Manager
FabiolaG@cityofsanrafael.org
415.485.3435