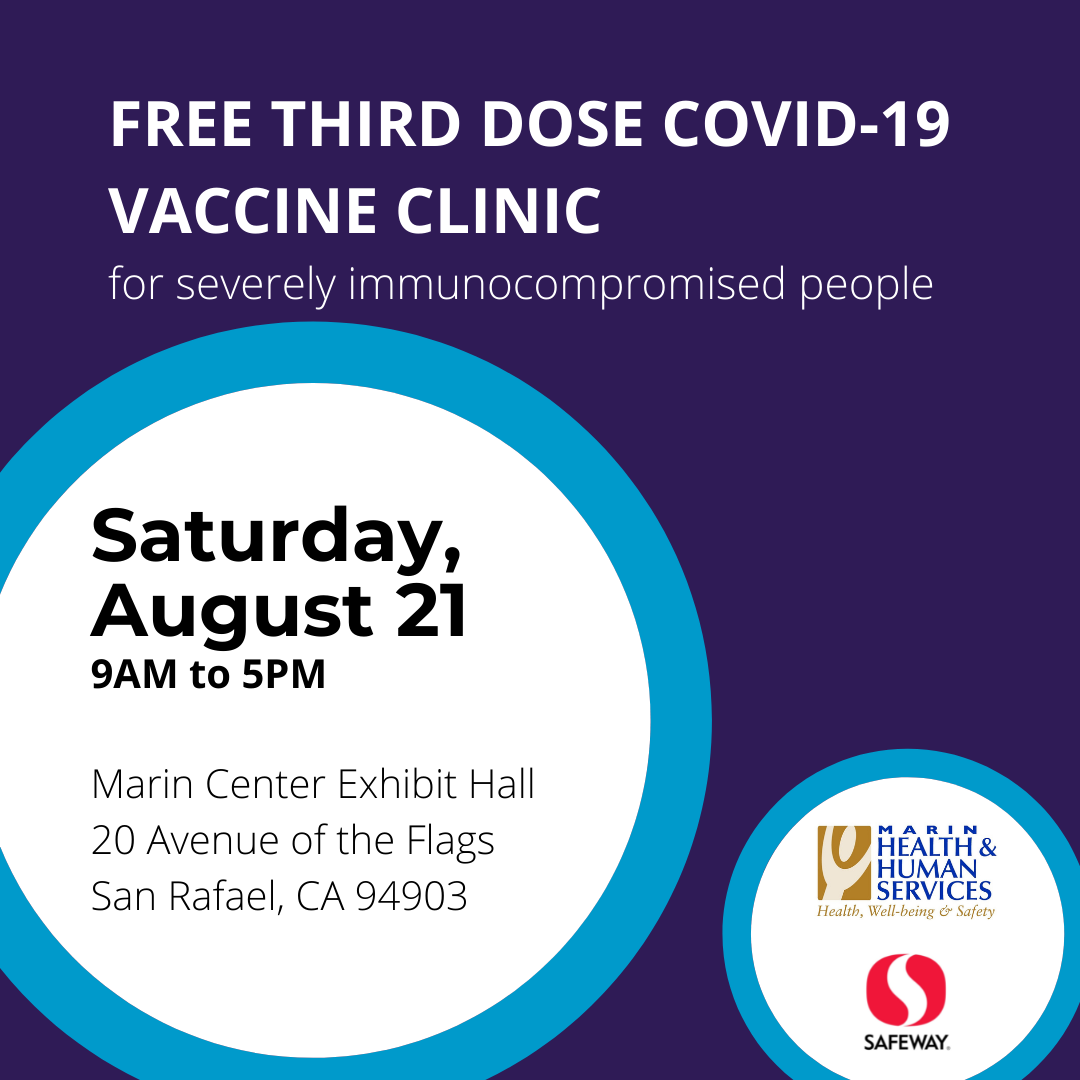 Marin County Public Health is partnering with Safeway to offer a 3rd dose COVID-19 vaccine clinic to Marin County residents who are severely immunocompromised.  The clinic will be held on Saturday, August 21 at the Marin Center Exhibit Hall. 
The CDC recommends an additional dose of COVID-19 vaccine for moderately to severely immunocompromised people who have completed a Pfizer or Moderna vaccination series more than 28 days ago and have:
Been receiving active cancer treatment for tumors or cancers of the blood
Received an organ transplant and are taking medicine to suppress the immune system
Received a stem cell transplant within the last 2 years or are taking medicine to suppress the immune system
Moderate or severe primary immunodeficiency (such as DiGeorge syndrome, Wiskott-Aldrich syndrome)
Advanced or untreated HIV infection
Active treatment with high-dose corticosteroids or other drugs that may suppress your immune response
Marin County residents who meet the criteria listed above and wish to receive their third dose should register at https://www.mhealthsystem.com/marin Those seeking a vaccine will need to attest that they are eligible for the vaccine.