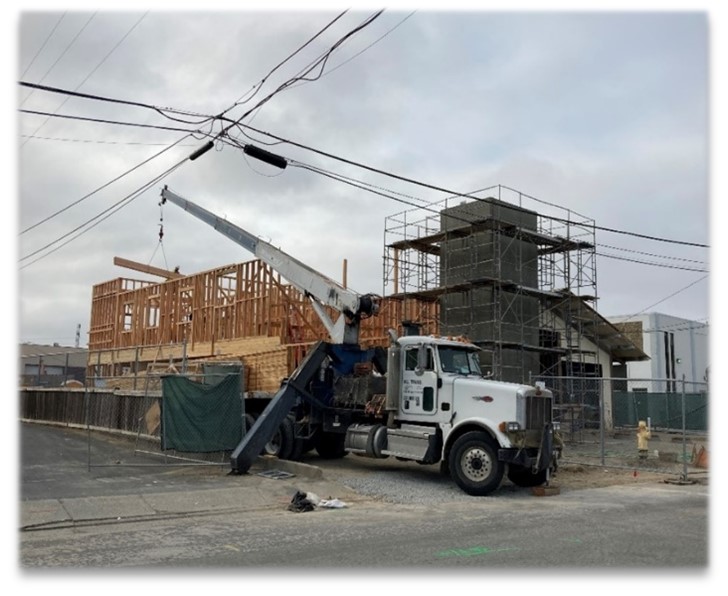 Construction continues at two new fire stations
Now that concrete placement of the elevator tower is complete at Fire Station 54, construction has continued into the living quarters. Wickman Development and Construction has the framework for the living quarters well underway with structural walls and interior walls complete. The second story of the building is also being built up with trusses and is awaiting the installation of roof beams. Once the roof is complete, the drywall and interior finishes will begin.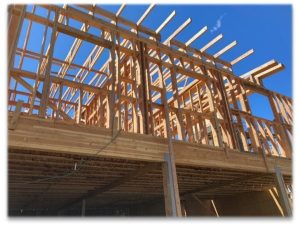 Fire Station 54 -New building – Second story wall framing
At Fire Station 55, the building is beginning to "flesh-out" marking an exciting phase in progress as we start to see the fire station come to life! Wickman's subcontractors have completed wall framing, door frames, window installation, insulation installation, and drywall is up in almost every room!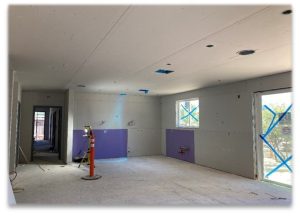 Fire Station 55 – Kitchen and living spaces, insulated and drywalled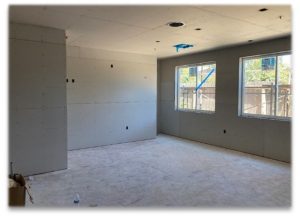 Gym, insulated and drywalled