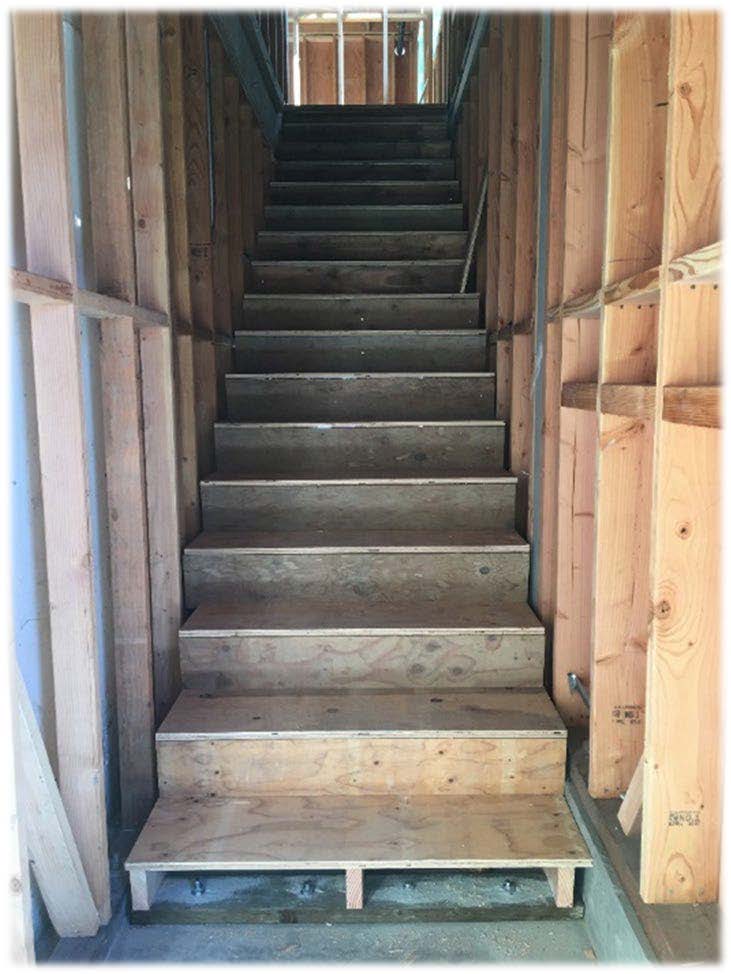 Fire Station 54 construction continues to move forward hitting important milestones
like the completion of mechanical, electrical, plumbing and fire sprinkler piping
installation.
The permanent wood stairs have been installed and the contractor is starting to install
drywall in multiple areas of the building.
Outside, the raised steel platform is ready to receive the emergency generator. The
generator will be delivered in the next few weeks.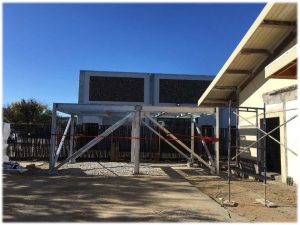 At Fire Station 55,  interior finishes have been going in at a fast pace. Drywall and taping
have been completed as well as most of the interior painting. Restroom tile and
countertops are in place. Cabinet installation is underway to be followed by flooring
throughout.
On September 26, the emergency generator was delivered and installed
on the site. This equipment will allow the station to stay active and provide
uninterrupted service in the case of a major emergency.