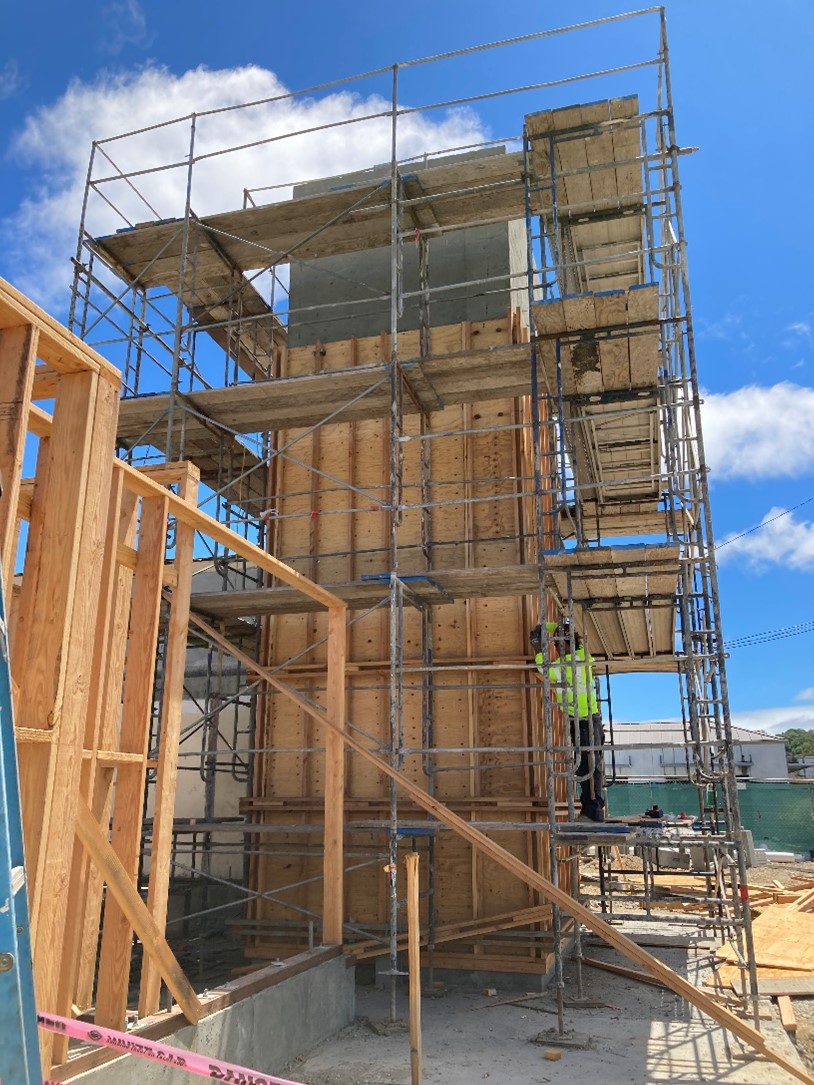 Contact:         A. Fabiola Guillen, Sr. Project Manager – Public Works
Construction continues at the two fire stations.
At Fire Station 54, Wickman Development and Construction, construction is well underway with wall framing and the concrete placement of the elevator tower.  The work was successfully completed last Thursday.  This is a critical milestone that will allow other important work to occur such as the roofing material installation.  Once the roof is complete, the drywall and interior finishes can begin.
The contractor is making incredible progress at Fire Station 55.  After the discovery and removal of the underground fuel tank at Fire Station 55, the crews have been able to start the foundation for the generator that will be located where the underground tank was found.  Wickman's subcontractors are installing wall framing, rough electrical, mechanical, and plumbing.  The door frames and windows are also being installed along with other miscellaneous site activities.