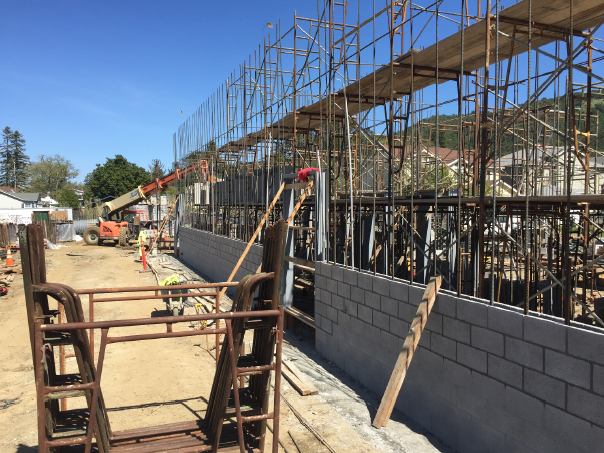 Project Update
During the month of April, Alten Construction completed the installation of under-slab
rough electrical and plumbing elements, and also completed the placement of underslab
rock and vapor barrier at the Living Quarters. CMU installation continued at the
Apparatus Bay and Utility Rooms. Selected steel elements (ledgers and columns) and
steel door frames were installed in conjunction with CMU activities. Continued
management of site conditions occurred throughout the first half of the month.
PROJECT TEAM:
Owner: City of San Rafael
Project/Construction Manager: Kitchell, Sacramento, CA
Architect: Mary McGrath Architects, Oakland, CA
Contractor – Alten Construction, Inc.
Download the full update here!
Back to Monthly Updates