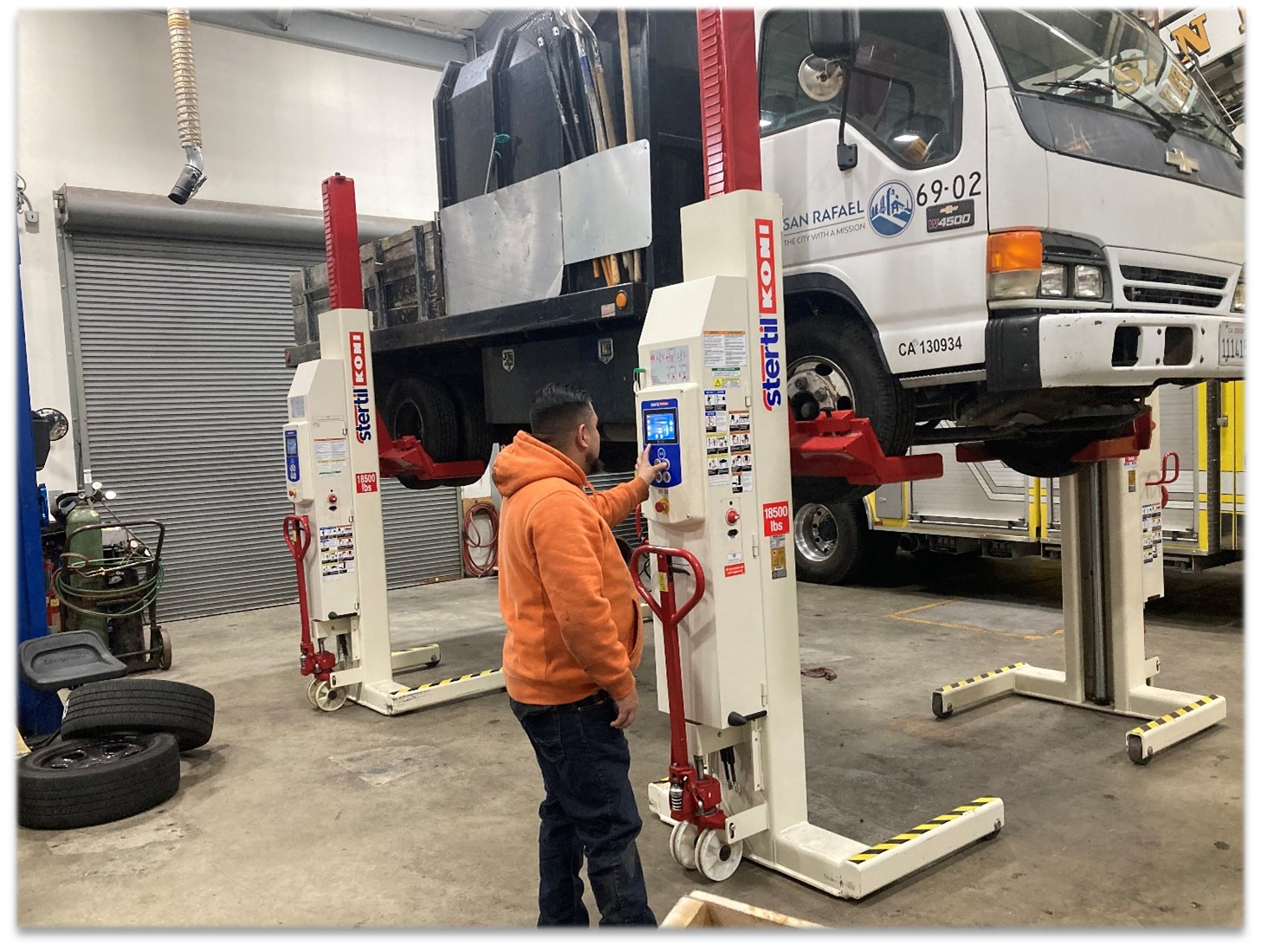 Fire Stations 54 & 55 – Foundation work
Our fire station contractor, Wickman completed demolishing the old buildings and gutted the apparatus bays for retrofit and renovation.
Wickman also completed over excavation and compaction to prepare the building pad.   Currently, they are building the foundations and underground utilities at both sites.
Fire Station 54 spread footing foundations are being installed in the new portion of the building where the living quarters will be.  The elevator pit has also been excavated and rebar and formwork are underway.
A system of drilled pier foundations has been completed at Fire Station 55.  The piles, 18 inch in diameter and over 15 feet deep, have been reinforced with steel rebar and filled with concrete to ensure structural stability of the new building.