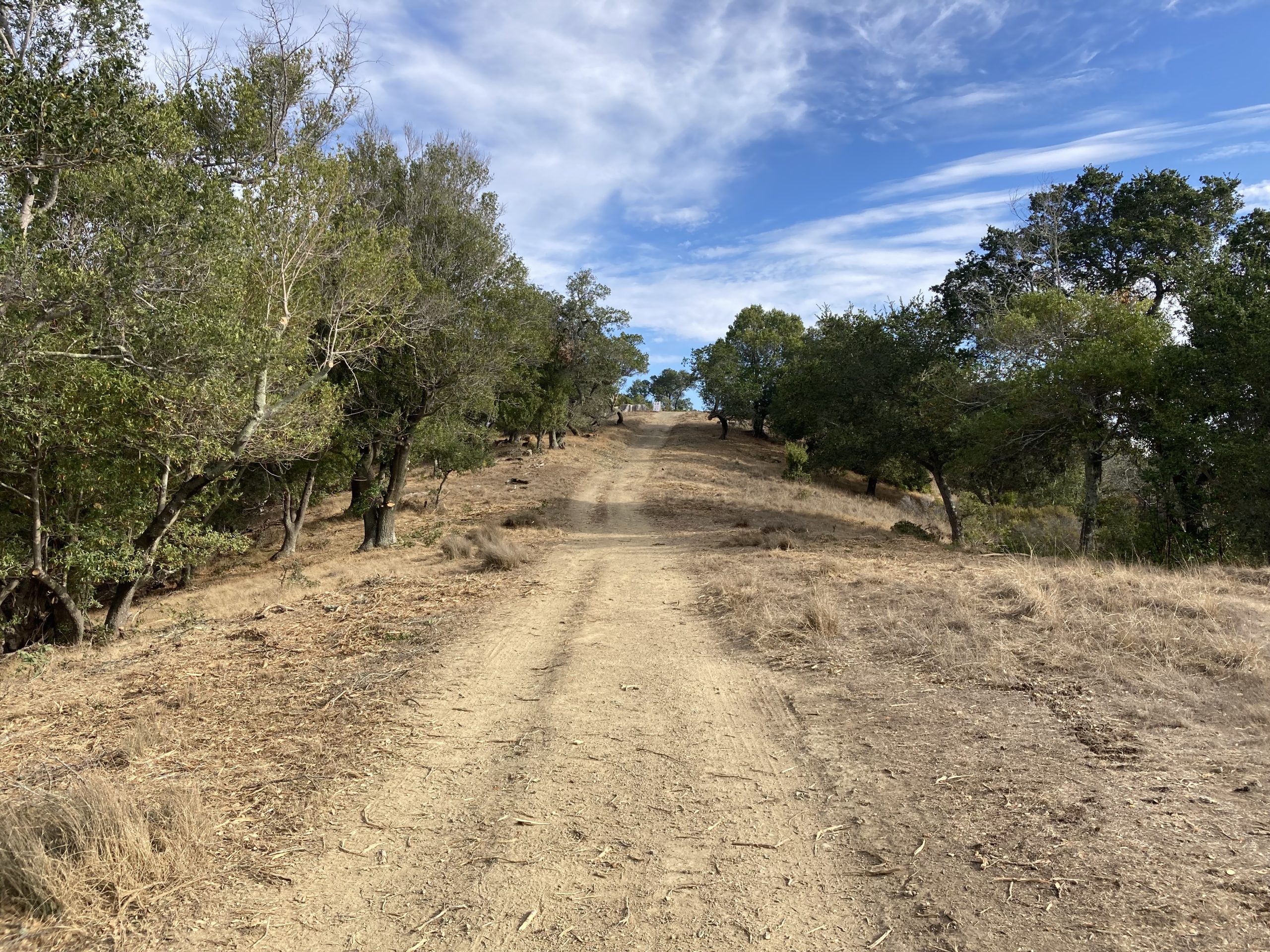 Beginning October 22, 2022, the San Rafael Fire Department, in collaboration with Marin County Fire Department will begin vegetation management along Gold Hill Fire Road in San Rafael Open Space. The work will remove invasive weeds, grasses, shrubs, dead woody vegetation, and some small-diameter trees along the road edge to reduce wildfire risk and provide clearance and increased visibility for responding vehicles and equipment in the event of a wildfire or other emergency. All vegetation work will occur along Gold Hill Fire Road, starting from the end of Locust Avenue in San Rafael.
The Fire Department will be utilizing a piece of heavy equipment called a mulcher to complete work where appropriate. This type of equipment is typically mounted on an excavator or skid steer and is not safe to pass on the road without acknowledgment from the equipment operator. Signs will be posted on the road around the work area to alert fire road users, but we ask that recreators plan an alternative route to avoid work areas until vegetation work is completed. 
The City of San Rafael is funding this project through the Marin Wildfire Prevention Authority (MWPA). In 2020, Marin County voters passed special tax Measure C, which established a Joint Powers Authority called the MWPA. The MWPA funds and oversees proactive and community-focused wildfire prevention and preparedness efforts within the County. For more information about this project and other fuel reduction projects please visit MWPA's San Rafael Zone webpage or contact Kate Anderson at 415-485-3327 or kate.anderson@cityofsanrafael.org.