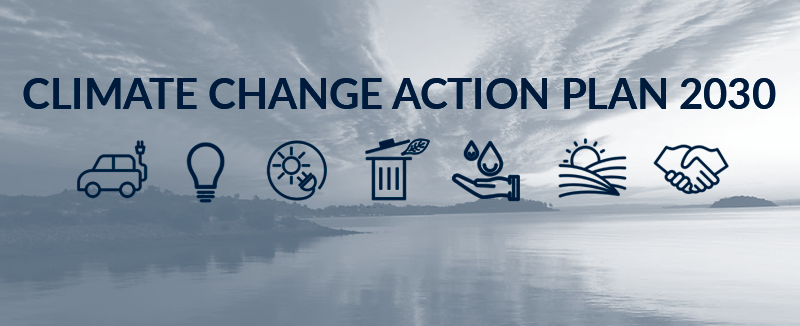 The City's Final Draft Climate Change Action Plan 2030 (CCAP 2030) will be brought forward for adoption at the San Rafael City Council meeting on May 6. The Climate Change Action Plan 2030 sets targets for a minimum 40% reduction in greenhouse gas emissions by 2030 and outlines steps that residents, businesses, and the City can take to reach that goal. The Plan has been developed in alignment with State climate goals (outlined in California Senate Bill 32) and as well as the regional effort spearheaded by the County known as DRAWDOWN: Marin.
The CCAP 2030 was developed with a 20-member Green Ribbon Working Group and subject matter experts from the community. Over 350 people have weighed in, making it a true community plan. The Plan represents San Rafael's commitment to sustainability for future generations and we look forward to working closely with residents and businesses to reduce our impact on the climate.
Please join us for the presentation to the City Council meeting, May 6, 2019 at 7pm. The Final Draft will be posted along with the Council Agenda on May 2, 2019. City Council Agenda Packets can be found on our website's public meeting portal.
Additional Resources: