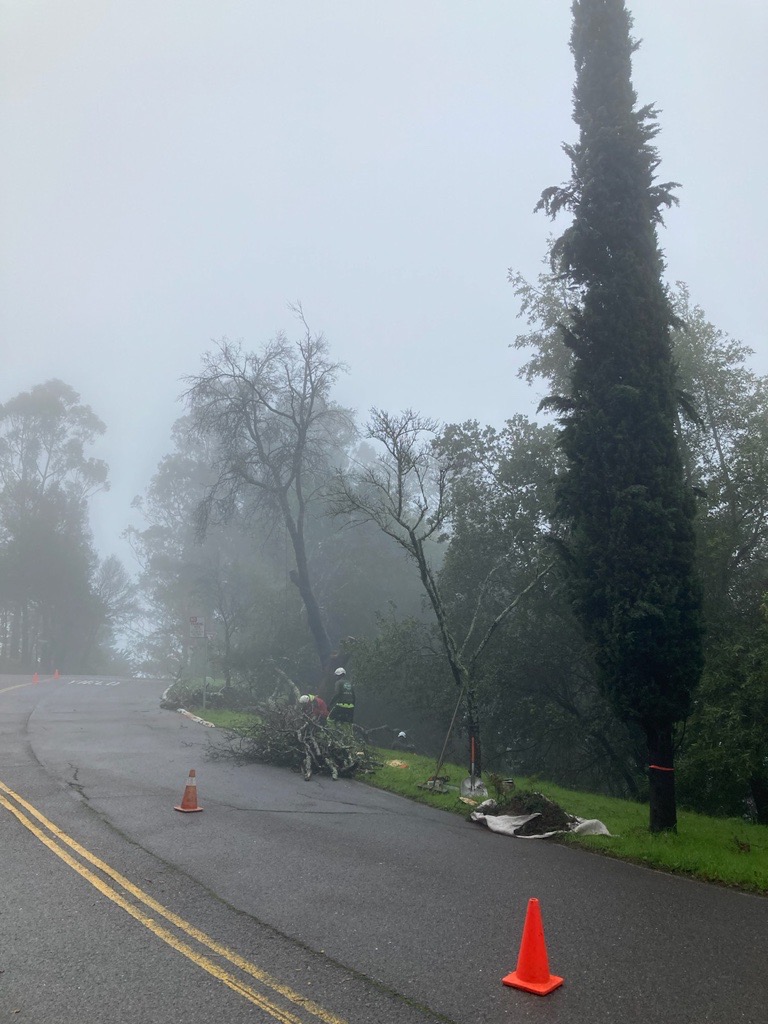 Starting January 24th, the City's contractor, Forster & Kroeger Landscape Management Inc., will be performing extensive roadside clearance in the neighborhoods of Mont Marin, Rafael Meadows, Santa Venetia, Bayside Acres, Country Club, Dominican, Montecito, Bret Harte, California Park, Gerstle Park, and Picnic Valley.
The vegetation work will include work alongside and overhead of the roadway with a focus on removing branches, thinning, and removing vegetation. The work being done is to ensure right of way compliance along evacuation routes with San Rafael Municipal Code 4.12 and California Fire Code 4907.3.
The City of San Rafael is part of the Marin Wildfire Prevention Authority (MWPA). In 2020, Marin County voters passed special tax Measure C, which established a Joint Powers Authority, the MWPA, to fund and oversee proactive state-of-the-art wildfire prevention and preparedness efforts within the County. The purpose of the project is to improve the safety of San Rafael roadways for routine use, emergency access, and emergency evacuation throughout neighborhoods, particularly in the hillsides of the San Rafael Zone. Improving the vegetation clearance along the identified routes will ensure safer routine use through improved visibility and clearance while also improving evacuation for residents and better access for first responders and emergency vehicles. The project will also improve access by local fire departments, improve visibility, and reduce heat exposure for evacuating residents in the event of an approaching wildfire.
Detours may be in place. Please follow all posted traffic directional signs and traverse with caution.
For questions or inquiries, please contact San Rafael Fire Department's Vegetation Management Specialist, Calvin Schrader at (415) 485-3457.