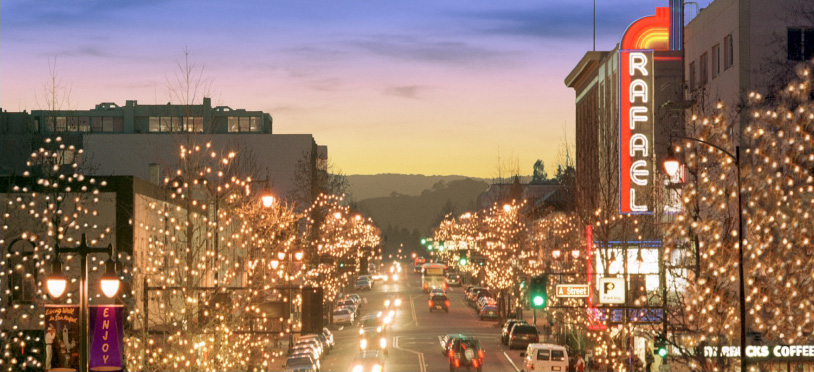 Guest post written by Carol Thompson, Executive Director of the Business Improvement District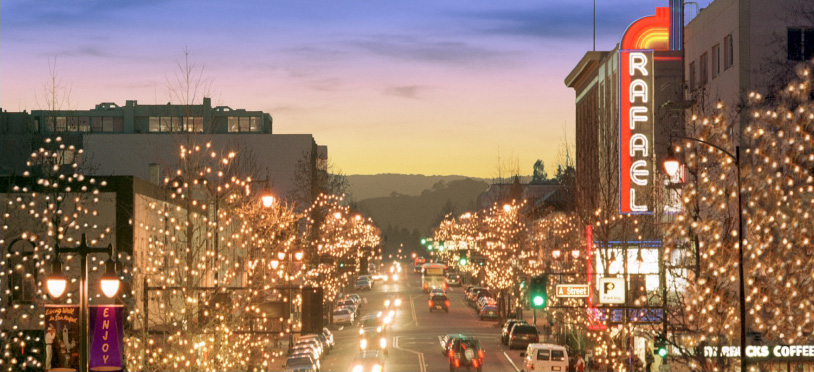 Observe always that everything is the result of change, and get used to thinking that there is nothing nature loves so well as to change existing forms and make new ones of them.
Marcus Aurelius, emperor of Rome (121-180 AD)
Ch-ch-ch-ch-changes.  As we begin 2016, it is impossible to greet the New Year without acknowledging our rapidly changing world, the losses that seed nostalgia and the longing we all have for peace, prosperity and the comfort of familiar landscapes (and soundtracks!)
Our downtown is in the midst of an evolution that, for many, seeds discomfort with uncertainty. Our year ended with the closure of Rafael Jewelers, Raffles and Siamese Dream. A one-two punch was lobbed at our collective stability when news hit that Scandinavian Designs plans a flagship store in Corte Madera (When–and if–relocation comes to fruition, it is, at minimum, a couple of years away.) Coupled with the challenging impact of the street population, nostalgia for "the good old days" can grow like a weed.
But there is another side to our story that demands equal attention:  We have a new generation of business owners investing in our downtown. Last month, Flat Iron owner Alex Stricker celebrated the grand opening of his State Room Brewery, bringing a refreshing makeover to the Broken Drum site. The Raffles location has been snatched up by The Shop "a barber style salon" that delivers affordable, fun value for the whole family. The San Rafael shop will be the third in this "chainlet" joining Berkeley's Shattuck Avenue and downtown Petaluma locations. Speaking of Berkeley, word on the street is that the 1000 Fourth Street building has been purchased by a Berkeley-based developer. We are excited to see a new vision for that space come to fruition.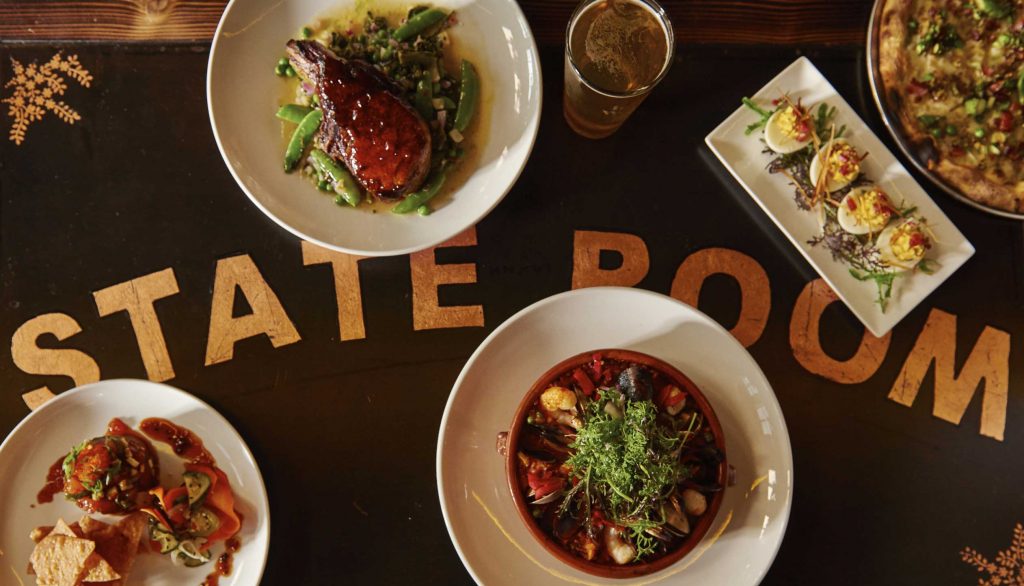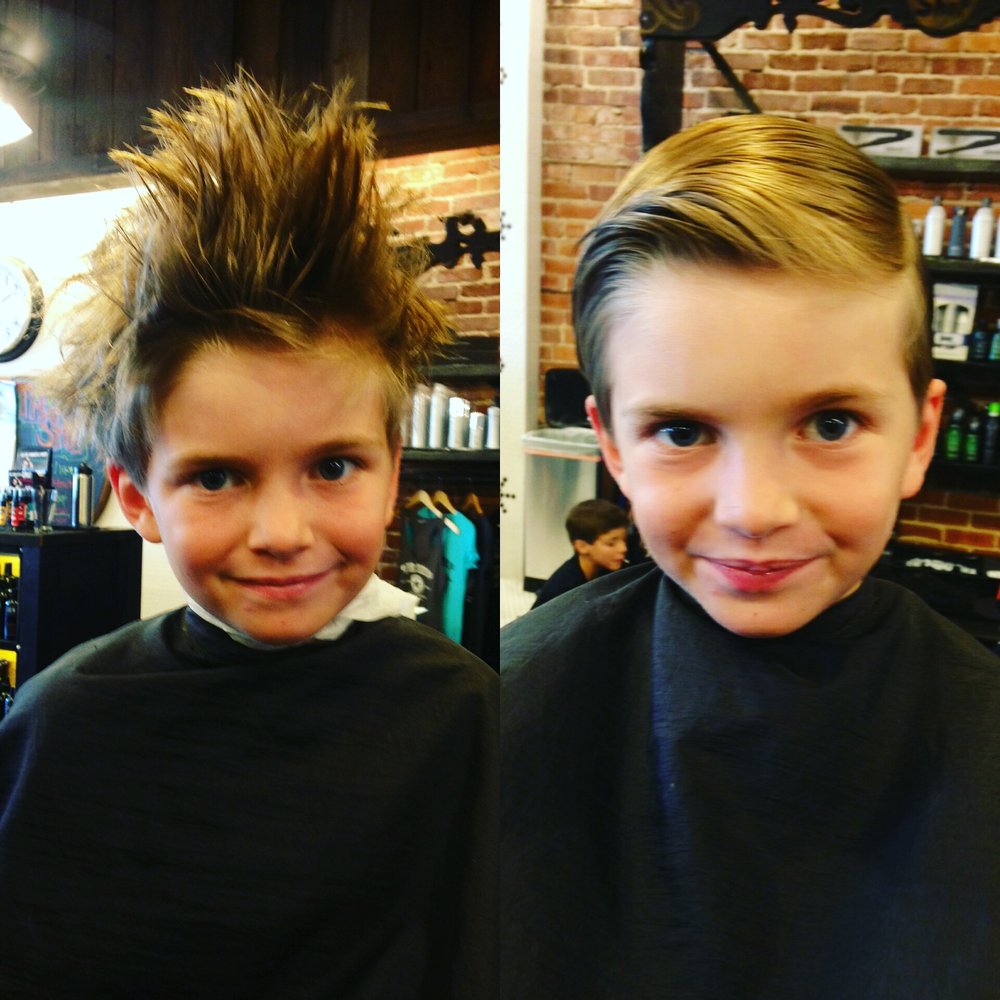 It's been a long time coming, but construction work is moving along on the Sabor of Spain space. We look forward to celebrating a grand opening in 2016 (never underestimate building infrastructure challenges) of French bistro Comptoir,the San Rafael sibling to San Francisco's Gamine on Union Street.
On the West End, Johnny Doughnuts completed an expansion in the nick of time for a visit by the Food Network (details are secret, but they couldn't hide the invasion of film crew), gaining further national attention to its sweet success.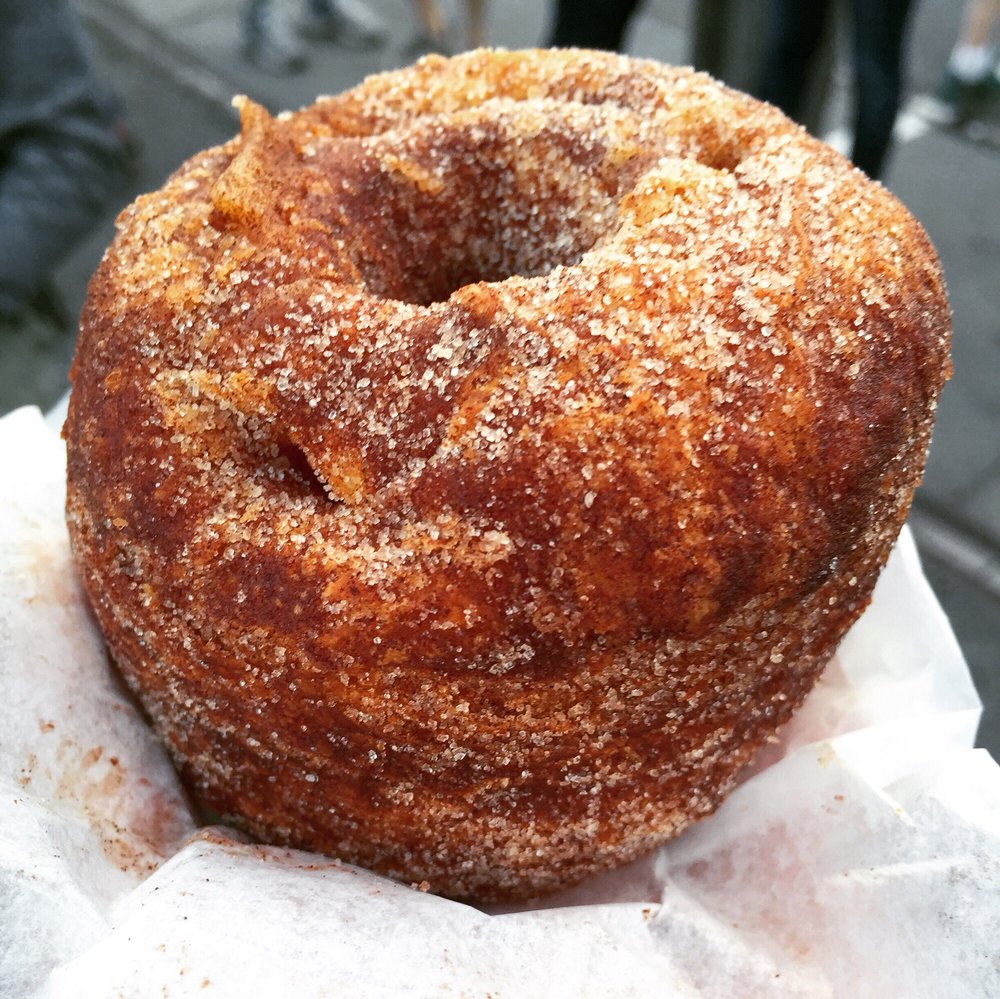 Other success stories in 2015: Green Chile Kitchen is filling a void with delicious fare and is building upon its successful first year with creative ideas for expansion. Several new retailers said yes to downtown and are proving naysayers wrong. In its second year, Foot Traffic is enjoying 187% increase in sales and is turning a profit.  Congratulations to Darryl & Tanna for hard work and getting to know their customer base. Essential Sleep reported a strong opening year and In Her Shoes has seen a steady increase in customers whose discerning tastes are nourished at a cluster of fine boutiques such as Viva Diva, Shunzi, Avante Garde, and Bella. Celebrating 19 years in downtown, Stacey Kaplan, owner ofBella reports her highest sales year to date.
Downtown also welcomed two former San Anselmo businesses to our mix:  Gathering Thyme, an herbal apothecary and wellness center has created a beautiful home in the former Sonoma Bank/Bold's Insurance building. Seawood Photo is serving our community with great service and a significant improvement in the corner that once housed the dungeon-like Pirates Cave. Mill Valley's Proof Lab seized an opportunity to grow its brand, signaling growing interest among young visionary– and successful–entrepreneurs in our downtown.
Make no mistake, we are not singing a happy tune while ignoring the very serious impact of a street population that continues to dampen the full realization of the economic vitality of our downtown. We are continuing to advocate on your behalf for greater police presence as well as exploring how the BID can be more effective representing your interests at the County level, where much responsibility lies for how and where social services are delivered.
But there is too much good happening downtown to not celebrate successes. In fact, we could fill our entire newsletter with good news. Do you have a success story to tell? Please share it with us and let's work together to herald the positive changes we are witnessing in the evolution of downtown in 2016 and beyond.
Safety Update
During our safety meeting on January 21,  SRPD reported on the challenges of the street population impacting our downtown and the increasing number of mentally ill individuals who make up a growing percentage of unhoused. If you are uncomfortable with someone in your business, please ask the person to leave. If you are too uncomfortable, call our police at 415-485-3000 and request assistance. Post this number for employees. If you feel at risk, call 911.  Additionally, we encourage all of our businesses to install security cameras: they are a good deterrent and, if necessary, can provide the police with critical evidence.
Hand up – Not Hand Outs. 
The BID is currently researching "donation meter" programs as a public education campaign to discourage the enabling of panhandlers. These programs have become popular in cities throughout the U.S. While they do not eliminate panhandling, they have been credited with decreasing panhandling, as they provide a positive way for community members to decline a hand-out, but still act compassionately by giving that money to an effective program. We look forward to working with the City's new Homeless policy specialist (hiring announcement expected this week) on bringing this project to our downtown.
Click here to learn more about the Downtown Business Improvement District