West End Village Celebration 2019
11:00am - 7:00pm
Downtown San Rafael
Fourth Street, San Rafael, CA 94901
---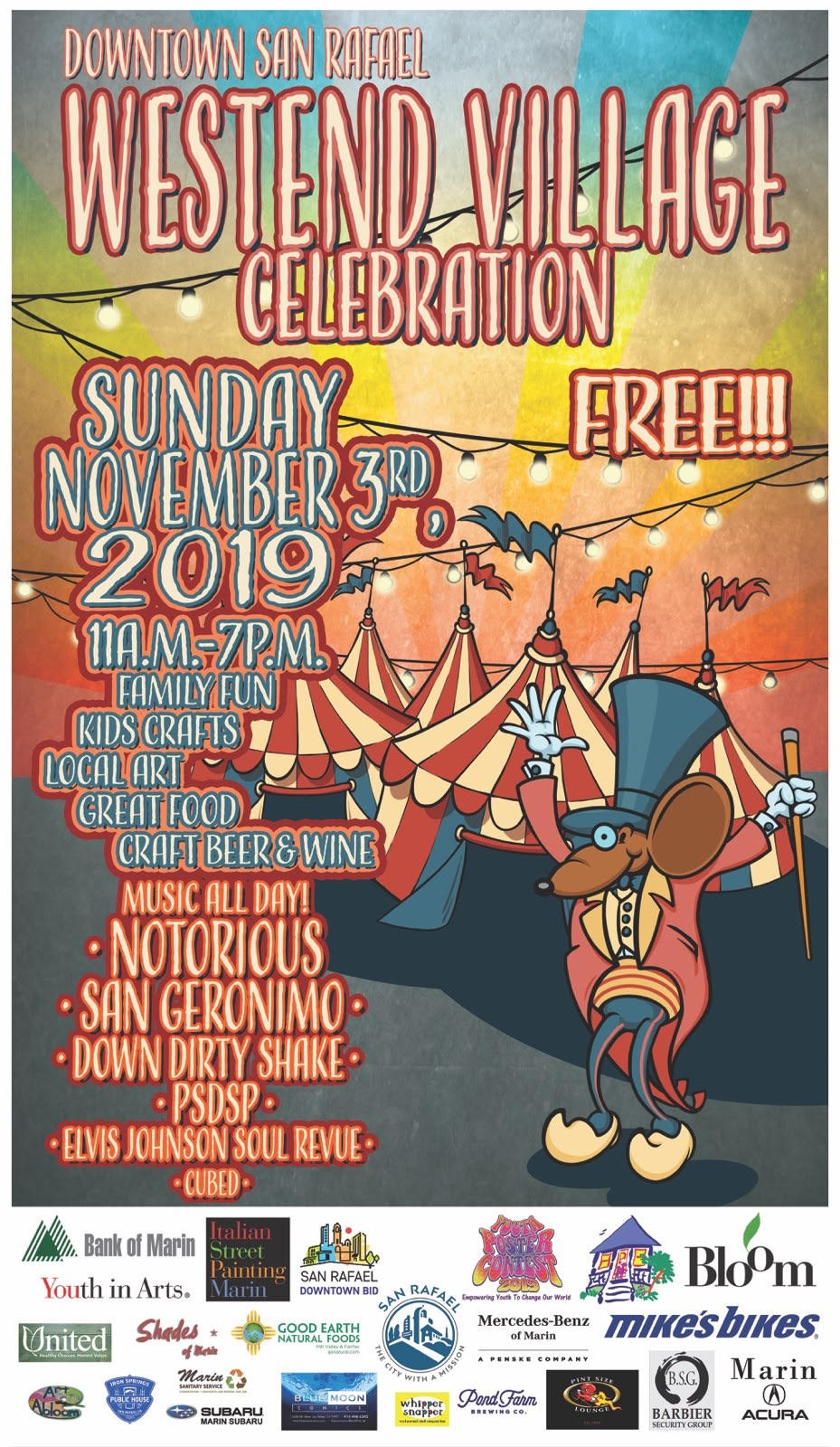 Starting at H Street and stretching east three blocks, San Rafael's West End Village will again be the destination for local families and friends to enjoy the West End Village Celebration (WEVC). 
For the 11th year, community spirit, kids arts and crafts activities (in partnership with several local non-profit organizations), live music, an art gallery, local craft beer and food will be part of the old-fashion fun that is the foundation of the West End Village Celebration (WEVC). 
The festival is distinguished by the power of the partnerships that the West End has developed over the years and is known for being a truly down-home, family friendly event. It has been held since 2008 with the help of the City, various sponsors, and the Downtown San Rafael Business Improvement District (BID).
Consistent with past years, we feature participation by non-profit organizations which allows each group to expand their awareness among the community. In previous years, the WEVC has featured a designated primary non-profit organization. In 2019, the designated primary non-profits are: The Children's Cottage Cooperative, Bloom Marin, Youth Poster Contest, Bay Area Creative Foundation (Italian Street Painting Festival), and Youth in Arts.
This year our Downtown 4th Street craft breweries will be featured, along with the usual non-stop live music including local bands Notorious, San Geronimo, PSDSP and Down Dirty Shake. Come join thousands of locals and neighbors on Sunday November 3 from 11 a.m. to 7 p.m. at our laid-back family fun event under the beautiful West End cross-street overhead lights!
Visit SanRafaelCelebrates.com for updates of the on-stage band lineup and the list of participating non-profit organizations and sponsors.