San Rafael Art & Wine Festival
11:00am - 6:00pm
Falkirk Cultural Center
1408 Mission Avenue, San Rafael, CA 94901
---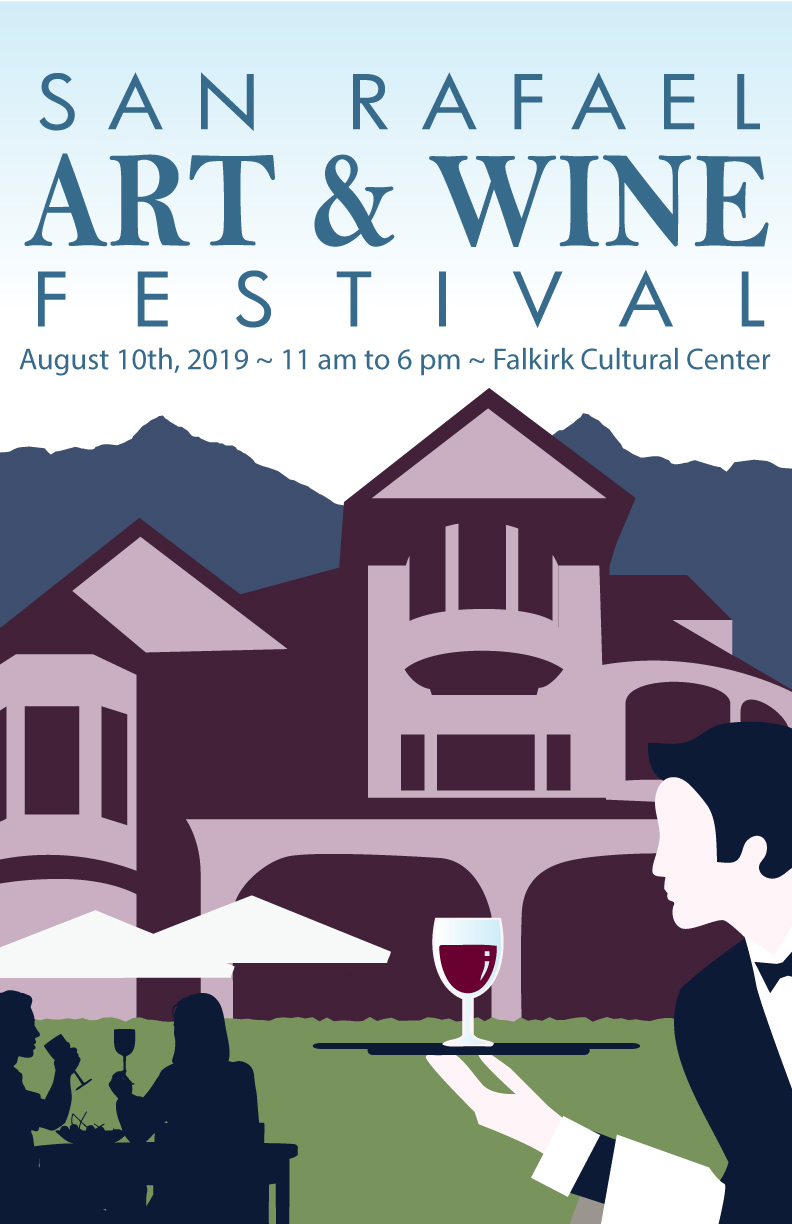 Located on the 11-acre grounds of the historic 1888 Queen Anne Victorian Falkirk Cultural Center, the San Rafael Art & Wine Festival will feature live music, wine tasting from regional wineries, arts and crafts from local and regional artists alike, beer samples from local San Rafael Breweries, a festive food truck selection and more!
Admission to the event is free. Attendees wishing to participate in the wine and beer sampling may purchase on-site tickets for $30 or advance tickets for $25 via the link below. Participants will receive a wristband and a tasting glass. Ticket sales on the day of the event will be cash only. Food is purchased separately.
Attendees will be treated to live music by the region's best musicians. The historic 17-room Falkirk Cultural Center with its rolling lawns and views of Mt. Tamalpais provides the perfect backdrop for this celebration of the region's art and wine.
Steven Restivo Event Services, Inc and the City of San Rafael/Historic Falkirk Cultural Center are hosting the event.
Please note: The last sale of tickets is 4:30 PM, pouring ends at 5:45 PM, per the ABC permit.
For all your public transportation options, visit www.511.org.