"Not In Our Town: Class Actions" Documentary Screening and Community Discussion
7:00pm - 9:00pm
Marin County Office of Education
1111 Las Gallinas Avenue, San Rafael, CA 94903
---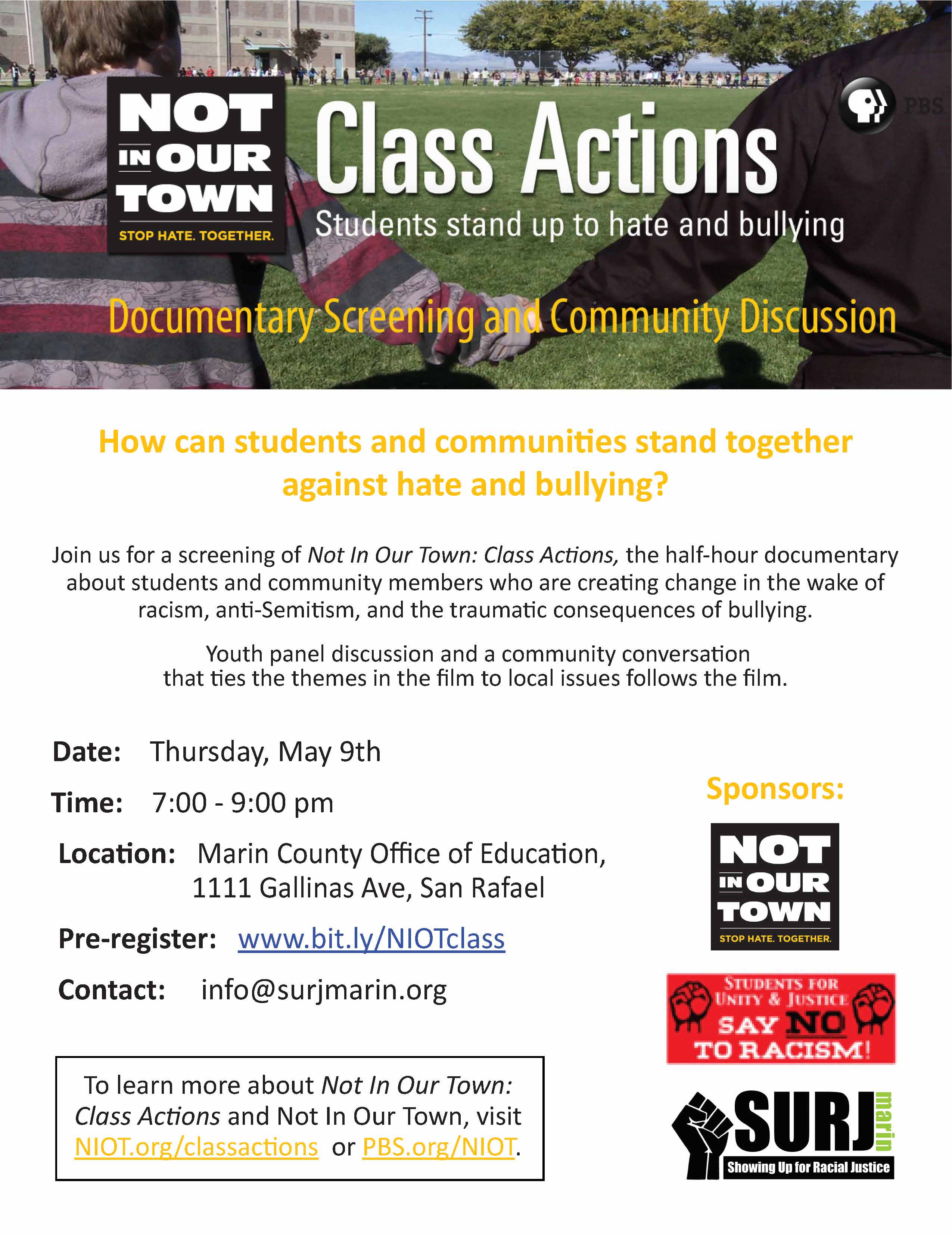 Join Not In Our Town for a screening of Not In Our Town: Class Actions, the half-hour documentary about students and community members who are creating change in the wake of racism, anti-Semitism, and the traumatic consequences of bullying.
Youth panel discussion and a community conversation that ties the themes in the film to local issues follows the film.
For more information and to RSVP, visit https://www.eventbrite.com/e/not-in-our-town-class-actions-documentary-screening-and-community-discussion-tickets-60354486895.