Neighborhood Preparedness: Bridging CERTs and NRGs
6:30pm - 9:00pm
San Rafael Community Center
618 B Street, San Rafael, California 94901
---
How will you and your neighbors work together to survive the next natural disaster or extended power outage? 
Join us for a community workshop focused on connecting neighbors and building neighborhood response groups. Learn how to organize, motivate and work together. The workshop will group attendees based on neighborhoods and include time to build relationships and develop an initial action plan.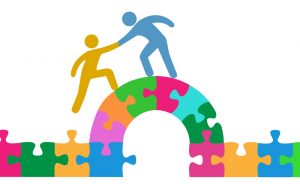 Who should attend? 
– CERT (Community Emergency Response Team) members
– Amateur Radio Operators
– Neighborhood (HOA, Firewise, etc.) leaders
– Existing NRG (Neighborhood Response Groups) leaders and Block Captains
– Individuals interested in helping to coordinate their neighborhood's disaster plan
Objectives and Outputs
– Build Lines of communication
– Build relationships
– Increase empowerment
– Develop working groups
– Community resource list
– Organizational structure
By the end of the workshop we hope:
– Neighborhood leaders will know each other and have a plan to move forward
– Groups will have identified neighborhood meeting locations and communication hubs to use during extended power outages and disasters
– You will know how to communicate with first responders and City staff during a disaster
– Formed groups will have a variety of skill sets including CERT members, Amateur Radio Operators, and more
*When registering for your free ticket, please select the option that best applies (what are you most active in?) to help assure we have a diverse group of attendees. Please do not select multiple tickets, unless you are bringing someone with you. 
Please RSVP at: https://www.eventbrite.com/e/neighborhood-preparedness-bridging-certs-and-nrgs-tickets-66699735705