Marin Complete Count Committee Kick-Off Meeting
11:00am - 12:30pm
Albert J. Boro Community Center
50 Canal Street, San Rafael, CA 94901
---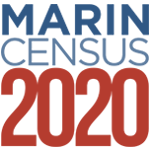 The County of Marin, City of San Rafael, and Canal Alliance are hosting a kick-off meeting for the Marin County Complete Count Committee. The Complete Count Committee is an advisory body that will provide support relating to the U.S. Census 2020 outreach efforts. The meeting will take place on Friday, March 8, 2019 from 11:00 AM to 12:30 PM at the Albert J. Boro Community Center.
We are all aware of the impact that a fair and accurate count for the 2020 Census has on the economic, social, and political future of Marin County.
For more information, visit https://marincensus2020.org.