Make Marin Count Forum: Learn More About the Census
8:30am - 12:00pm
Marin County Board of Supervisors Chambers
3501 Civic Center Drive, Suite 330, San Rafael, CA 94903
---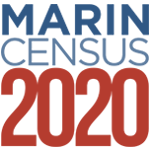 Officials in Marin County are already busy working to boost awareness in the 2020 U.S. Census to maximize local participation when it takes place next spring and summer. A free public forum is set for 8:30 a.m. to noon on Thursday, September 19, to help answer questions about the process.
The County of Marin is cohosting the Marin Communications Forum session with First 5 Marin. "Make Marin Count" will take place in the Board of Supervisors chamber (Suite 330) of the Marin County Civic Center, 3501 Civic Center Drive, San Rafael. RVSPs may be made via email.
The forum will feature representatives from the U.S. Census Bureau, the California Census Office, the Marin County Community Development Agency (CDA), the Marin County Board of Supervisors, Asian Americans Advancing Justice, United Way Bay Area, and Canal Alliance.
Census participation secures federal funding for many programs and services. An accurate count will help identify more about who Marin is, how its growing, and what resident needs are now and in the future.
Five barriers have been identified that might prevent people from participating:
·         concerns about data privacy and confidentiality;
·         the fear of repercussions;
·         distrust in all levels of government;
·         the feeling that it doesn't matter to be counted; and
·         the belief that filling out the census form might not benefit the participant.
According to state data, Marin residents who have been historically undercounted in past include older adults over the age of 65, children under the age of 5, immigrants and refugees, residents with low English proficiency, disabled residents, veterans, farmworkers, renters and younger highly mobile adults. The groups are considered "hard-to-count" and are at risk of undercount in 2020. Others might be willing to participate but have limited access to technology and as a result are considered difficult to reach by an online survey.
This census is being labeled as the "first digital census" whereby households will have the option of responding online, by mail, or by phone. Nearly every household will receive an invitation to participate in the census from either a postal worker or a census worker, but it's expected that 95 percent of residents will receive an invitation by mail. To spread out the number of users responding online, the U.S. Postal Service will stagger the delivery of the invitations over several days. By its own estimates, the federal government expects less than 1 percent of households will be counted in person by a census official, most of those being residents living in remote areas.
Earlier this year, the County CDA partnered with the City of San Rafael, City of Novato, and Canal Alliance to create MarinCensus2020.org and established a Complete Count Committee comprised of a wide variety of residents. The committee's goal is to help create encouraging messages that explain the importance of the census and assure confidentiality. About 50 committee members met in March. They are working with state, regional, and local community organizations to coordinate census promotions in different languages.
In 1990, an estimated 4 million Californians were not counted, leading to the loss of a seat in the U.S. House of Representatives and a shortfall of about $2 billion in federal funding. The state received an estimated $115 billion in federal funding in 2016-17 tied to the state's population count.
Questions about the census? Most are answered on MarinCensus2020.org and www.census.gov.