First Annual San Rafael Porchfest
12:00pm - 5:00pm
Gerstle Park
San Rafael Avenue, San Rafael, California 94901
---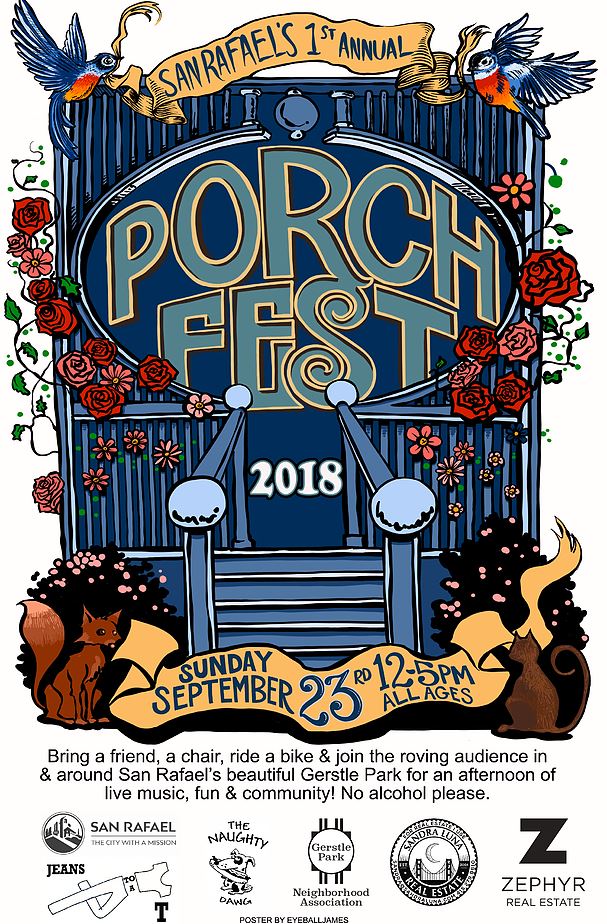 The first San Rafael PorchFest is happening on Sunday, September 23 from 12 p.m. to 5 p.m. in the Gerstle Park neighborhood of San Rafael. It will be a day of free music performed on 20 porches by 40 performers.
Some streets in the neighborhood will be closed to traffic, so bring a friend, a chair, ride your bike and enjoy a fun afternoon of local music and community. There will be food trucks at Gerstle Park (San Rafael Ave./Clark St.) as well as pupusas and ice cream for sale at Short School (Marin St./Bayview St.).
Please join us and tell your friends about San Rafael PorchFest.
sanrafaelporchfest@gmail.com
415.851.9944