Earth Day Neighborhood Clean-ups
---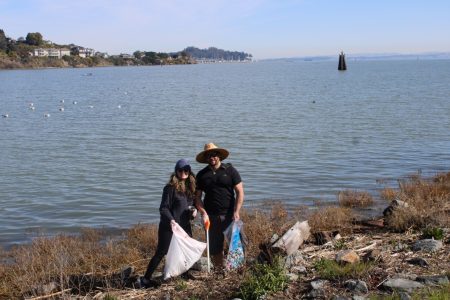 Celebrate Earth Day by beautifying our local neighborhoods! Several litter clean-ups are planned around San Rafael, and these events are great opportunities to connect with neighbors and enjoy the great outdoors while making our community cleaner and safer for all. Community-members may join an existing clean-up or organize one of their own. Locations include:
Surf Sports 101,

9am

–

12pm

: Volunteers will receive a free Kayak or SUP rental. To RSVP, call 415-

524-8492.

Shoreline Path behind Pickleweed Park, 10am – 12pm: Meet on

the path near the Tiscornia Marsh sign just past Pickleweed Park. For questions or to RSVP, contact Kara Klinge, kara.klinge@cityofsanrafael.org.

Shoreline Path near Target, 10am – 12pm: Find the check-in table on the right as you enter the Target parking lot. For questions or to RSVP, contact volunteer Susan Koide, susan.koide@compass.com.

Terra Linda Community Garden: 9am – 11am:

Help reinvigorate the Terra Linda Community Garden after a very stormy winter!  Volunteers will help with weeding spreading mulch. The garden is located at

380 Nova Albion Way. For questions or to RSVP, contact Cristina Farhang,

cristina.farhang@cityofsanrafael.org.



Sun Valley Elementary, 10am – 12pm: Partner with the Girl Scouts to help clean Sun Valley Elementary School and surrounding areas! Find the check-in table at the corner of Fifth Avenue and Happy Lane.
Time Commitment
Most locations run from 9a.m. or 10a.m. to 12:00 p.m.
Need to know
Anyone can volunteer for this event.
All volunteers will need to sign a Volunteer Service Agreement to participate.
If you are under 18 years old, you will need a signature from your parent or guardian.
If you are a person with a disability and require accommodation to participate in this event, let us know by email at least four days in advance of the event.

 Volunteers should bring a reusable water bottle and wear appropriate attire such as closed-toed shoes, a hat, gloves and sunscreen.
Plan your own neighborhood clean-up:
If you or someone you know would like to organize a clean-up of their own, contact: kara.klinge@cityofsanrafael.org.