Community Meeting on Walking & Biking in San Rafael
6:00pm - 8:00pm
San Rafael Community Center
618 B Street, San Rafael, CA 94901
---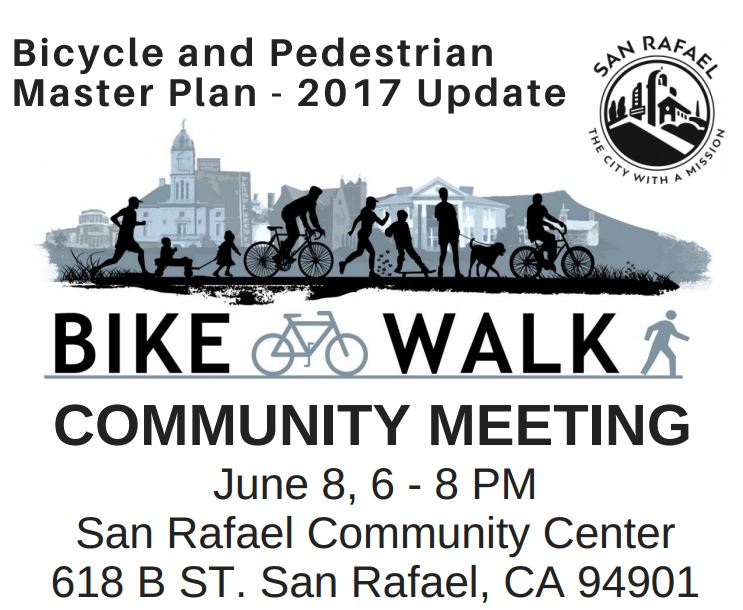 Help plan the future of walking and biking in San Rafael! The San Rafael Bicycle and Pedestrian Advisory Committee invites you to come and participate in a Public Workshop as part of the process to revise and update our Bicycle and Pedestrian Master Plan. This update will focus on improving safety, connectivity, and development of infrastructure suitable for all users from kids to seniors.
Attendees can expect to:
Learn about the process and how it will effect walking and bicycling in San Rafael
See the results of public surveys designed to better understand walking and bicycling needs in San Rafael
See preliminary priorities that the City hopes to focus on over the next 5-10 years
Provide input on where you see the need to change the way we walk and bike in San Rafael
This public workshop is the best opportunity to come and tell us what does and does not work for you, your family, your friends, and your business when walking and bicycling in San Rafael. Located next door to Albert Park and overlapping with the Downtown Farmer's Market, this is a family friendly event. We hope to see you there!