Big Outdoor Succulent Sale at Falkirk
9:00am - 12:00pm
Falkirk Cultural Center
1408 Mission Avenue, San Rafael, CA 94901
---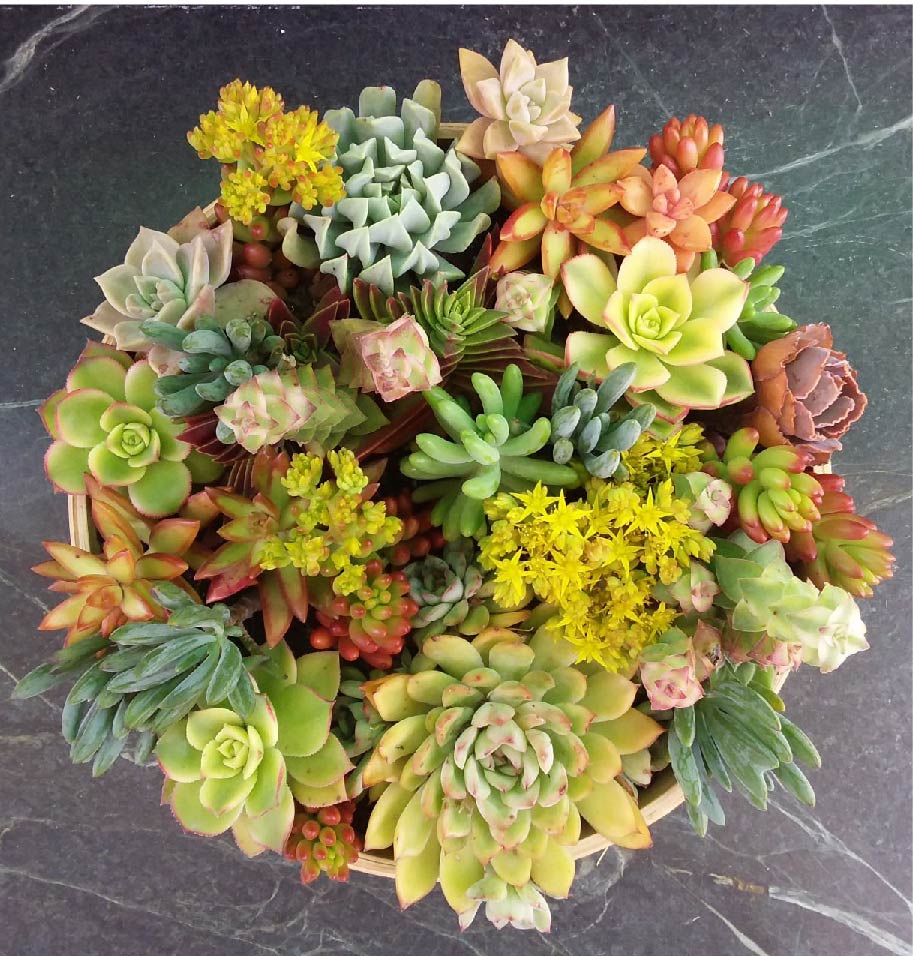 Add these wonderful low-water plants to your garden or begin a succulent garden! You can also enjoy the Falkirk Demonstration Gardens and support the Marin Master Gardeners.
Find us in the rear parking lot behind the Falkirk Greenhouse
Please note that the Marin Master Gardeners can only accept CASH or CHECK for payment. No credit cards.
The Marin Master Gardeners sale will feature more than 100 varieties of succulents, 1,500 plants available in four-inch, one, two and five gallon sizes, and more than 70 beautiful container arrangements for the table or garden.
You'll also find a wonderful  variety of aeoniums, agaves, aloes, crassulas, echeverias and sedums as well as hanging plants, and 20 new varieties not sold in the previous two years.
Enjoy live onsite demonstrations on how to create potted succulent arrangements in the Habitat Garden at 10:00 a.m. and 11:00 a.m.
Face masks are encouraged.

Proceeds from the succulent sale support the Falkirk Demonstration Garden.
We hope to see you at this year's event!
CONTACT:
For more information about this event, contact: FalkirkSucculents@marinmg.org
Learn more about these wonderful low-water plants here:
https://marinmg.ucanr.edu/PLANTS/SUCCULENTS_LOW_WATER/