Big Outdoor Succulent Sale at Falkirk
8:00am - 11:00am
Falkirk Cultural Center
1408 Mission Avenue, San Rafael, CA 94901
Add to calendar 2021-05-22 08:00:00 2021-05-22 11:00:00 America/Los_Angeles Big Outdoor Succulent Sale at Falkirk

Come support Marin Master Gardeners, enjoy the Falkirk Demonstration Gardens, and load up on spectacular plants!

Find us in the rear parking lot behind the Greenhouse
Please note that we can only accept CASH or CHECK for payment.

The UC Marin Master Gardeners' Succulent Sale will feature 60 plus varieties of drought tolerant and low maintenance plants, as well as more than 60 potted arrangements. We will have more than fifteen hundred 4″ containers and a hundred plus one-gallon containers. This year's sale also includes 4" pots of California native milkweeds.

For additional information, including plant list, visit: marinmg.ucanr.edu.

All shoppers are REQUIRED to wear a face covering and to be respectful of the need for social distancing.

We're looking for donations of your extra  4" nursery pots for future Succulent Sales!

1408 Mission Avenue, San Rafael, CA 94901
---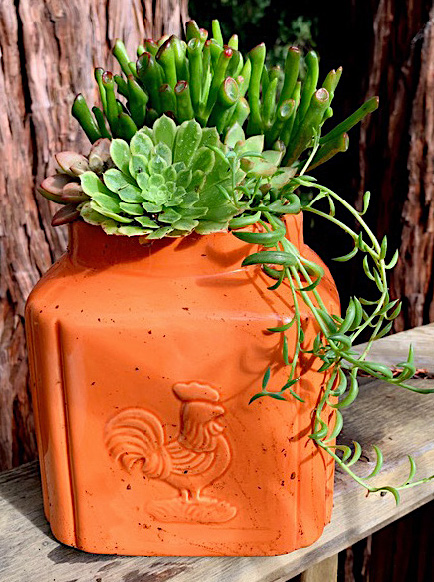 Come support Marin Master Gardeners, enjoy the Falkirk Demonstration Gardens, and load up on spectacular plants!
Find us in the rear parking lot behind the Greenhouse
Please note that we can only accept CASH or CHECK for payment.
The UC Marin Master Gardeners' Succulent Sale will feature 60 plus varieties of drought tolerant and low maintenance plants, as well as more than 60 potted arrangements. We will have more than fifteen hundred 4″ containers and a hundred plus one-gallon containers. This year's sale also includes 4" pots of California native milkweeds.
For additional information, including plant list, visit: marinmg.ucanr.edu.
All shoppers are REQUIRED to wear a face covering and to be respectful of the need for social distancing.
We're looking for donations of your extra  4" nursery pots for future Succulent Sales!