Art Talk: Read My Pins – The Madeleine Albright Collection
1:00pm - 2:00pm
City Council Chambers
1400 Fifth Ave., San Rafael, California 94901
---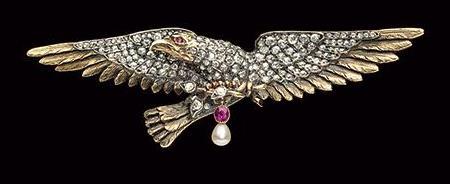 Madeleine Albright was named the first female Secretary of State in 1997, and became, at the time, the highest ranking woman in the history of the U.S. government.  This exhibition showcases over 200 pins which she famously used to make poignant diplomatic statements.
Albright began using jewelry as a form of communication after Saddam Hussein's press referred to her as an "unparalleled serpent."  She responded by wearing a golden snake brooch to her next meeting with Iraqi officials. She wore a bee brooch whenever she thought she was walking into a "sting," and a balloon pin if talks were likely to go well.
Join us as FAMSF docent Clara Morrissey discusses the pins and the stories behind them.
This exhibition is at the San Francisco Legion of Honor from November 19, 2016 to January 29, 2017.