Albert Park Playground Re-Opening Ceremony
3:30pm - 4:30pm
Albert Park
155 Andersen Drive, San Rafael, CA 94901
---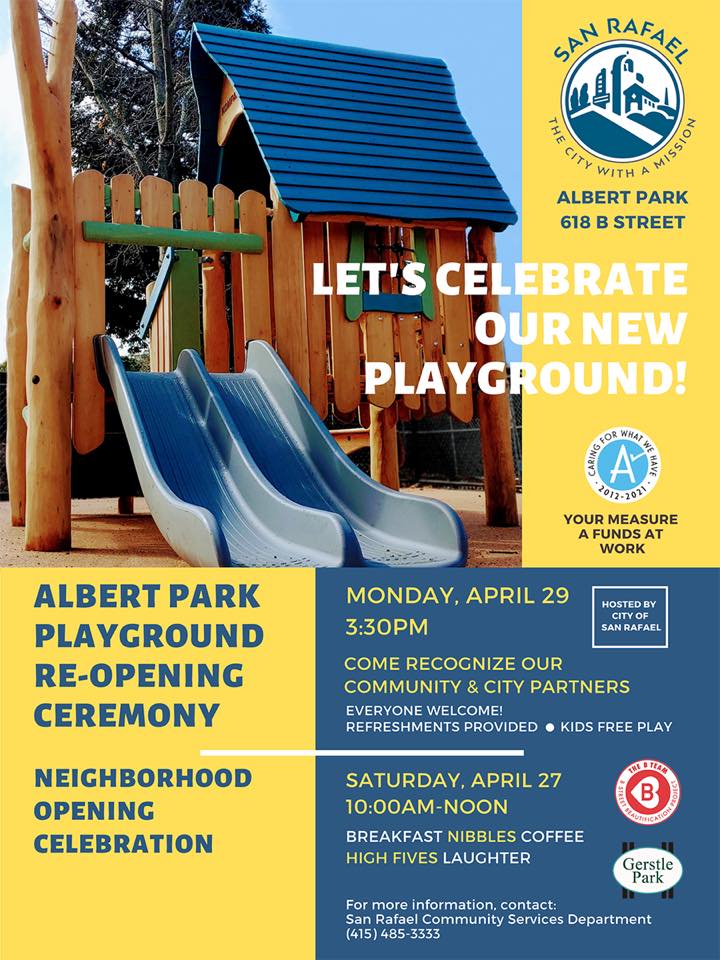 Let's celebrate our new playground!
We're hosting a re-opening ceremony for the new Albert Park playground. Come and recognize our City and community partners (including The B Team and Gerstle Park Neighborhood Association). Everyone is welcome and refreshments will be provided.
For more information, contact Community Services at (415) 485-3333.