3rd Annual Teen Arts Mashup!
6:00pm - 8:00pm
Falkirk Cultural Center
1408 Mission Avenue, San Rafael, CA 94901
---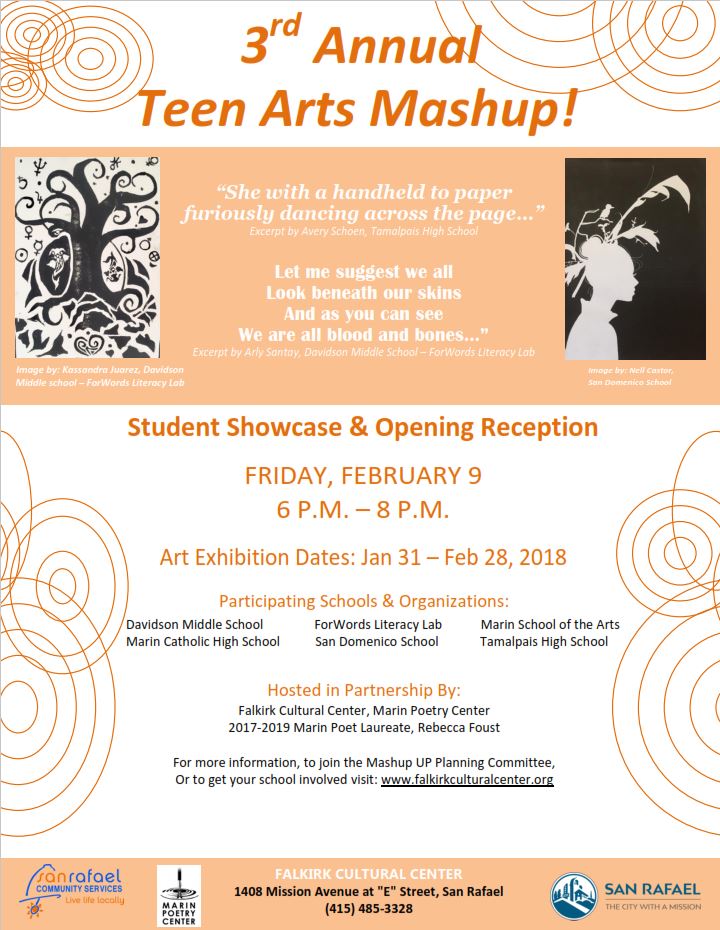 Falkirk Cultural Center is hosting an art reception this evening from 6 pm – 8 pm for the 3rd Annual Teen Arts Mashup! Stop by this evening as part of your 2nd Friday Art Walk tour and enjoy downtown SR!
The reception includes an open mic night opportunity for teens to share poetry, music, and more.  Pianist Judy Hall will be joining us to provide musical entertainment.  Light refreshments will be served.
Contributors: Davidson Middle School, ForWords Literacy Lab, Marin Catholic High School, Marin School of the Arts, San Domenico School, Tamalpais High School. 
Exhibition Dates: The show will be on display through the end of February so please come out and visit us during open hours, Tuesday – Friday between 1 pm – 5 pm or Saturdays between 10 am – 1 pm.