2nd Annual Marin County Community Job Fair
11:00am - 2:00pm
San Rafael Community Center
618 B Street, San Rafael, California 94901
---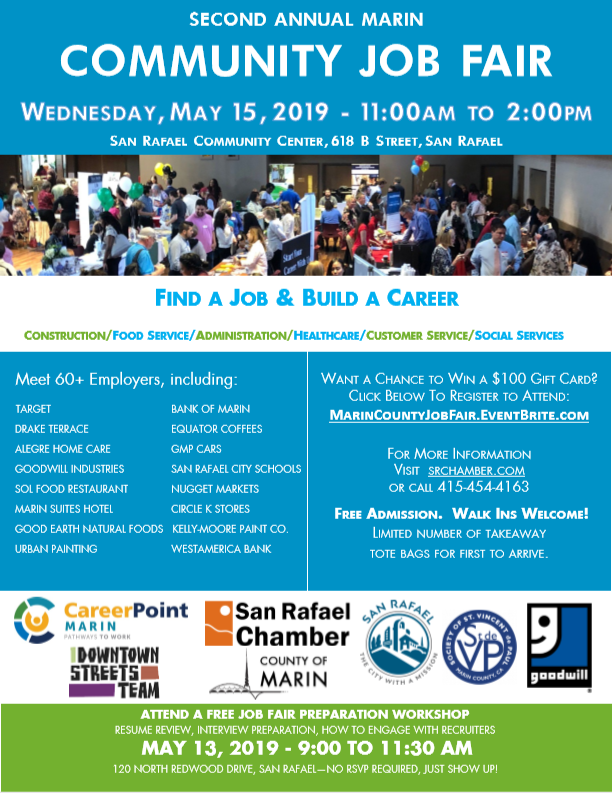 The second annual Marin County Community Job Fair is your opportunity to meet recruiters and companies hiring in the construction/skilled trades, retail, healthcare, food service, customer service, administration, social services, and more! This event is a collaboration between the City of San Rafael, the San Rafael Chamber of Commerce, CareerPoint Marin, the County of Marin, Downtown Streets Team, St. Vincent de Paul, and Goodwill Industries. If you register online, you'll be entered in a chance to win a $100 Visa gift card.
Please call the Chamber of Commerce if you are interested in volunteering at the event: (415) 454-4163.
For more information, visit the Chamber of Commerce's website.