30th Anniversary of Día De Los Muertos
3:00pm - 9:00pm
Al Boro Community Center
50 Canal Street, San Rafael, CA
---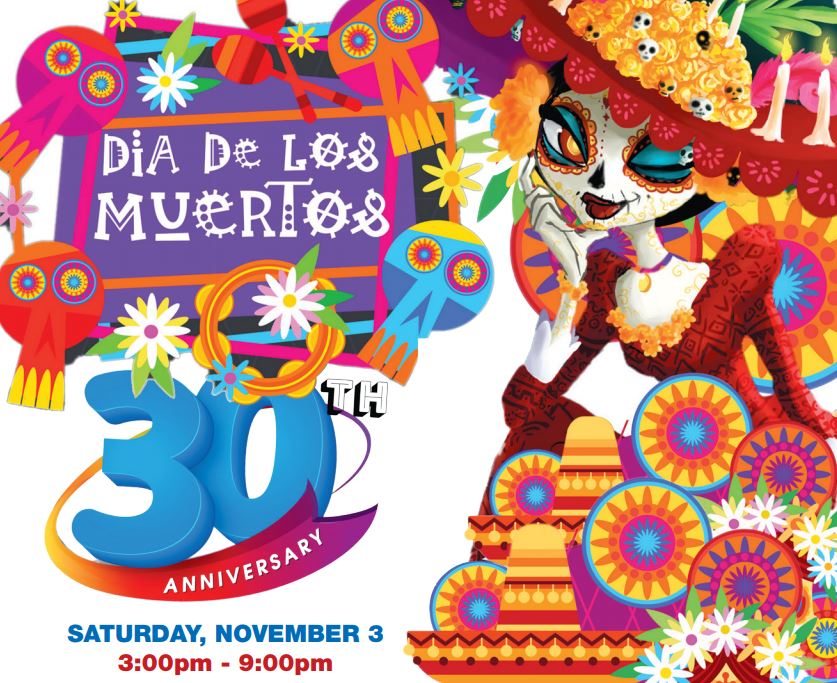 Celebrate the 30th anniversary of Day of the Dead – Día de los Muertos – in San Rafael! This wonderful and unique celebration is rooted in the Latin American tradition of commemorating and honoring the death of loved ones whose spirits visit Earth once a year in November. In celebrating, relatives and friends not only remember those who have already died, but also recreate the importance of family wholeness.
Join us for these fun activities:
Art Workshops
Live Music
Traditional Food
Procession
Face Painting
Cultural Performances
For more information, please visit www.dayofthedeadsr.org.