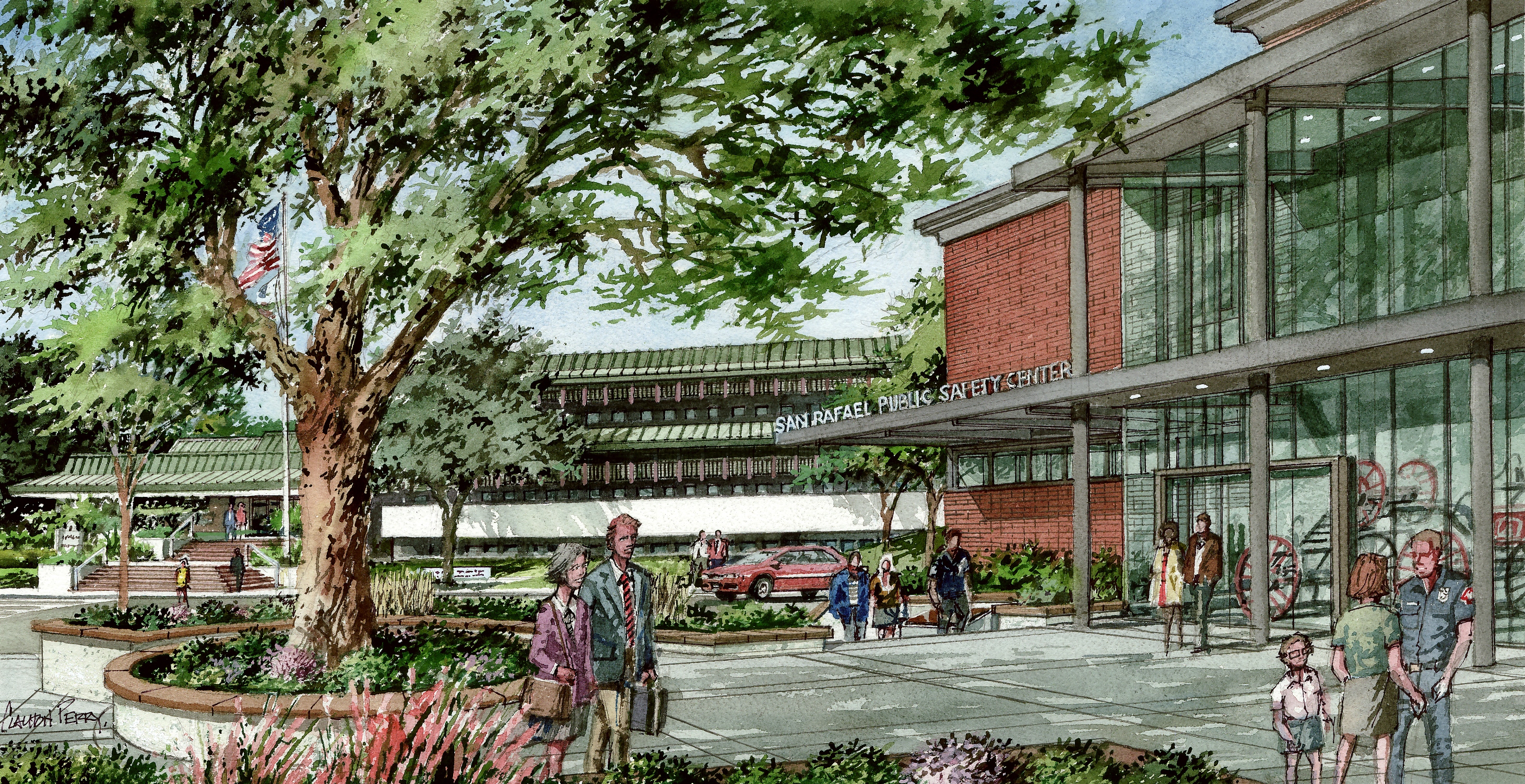 Fire Station #52 
If you've driven by any of the Essential Facilities projects, you have seen the undeniable transformation that the City of San Rafael is going through. At Fire Station #52 the Training Tower, the Training Classroom and the Fire Station buildings are very close to completion.
In the last few months, the contractor has been working on enclosing, taping, and finishing the walls.  They've installed windows and storefront. Restrooms have received terrazzo flooring, wall tile, and all the fixtures.  The classroom building is well underway.  One of the most obvious features at FS #52 is the red, estate of the art bi-fold doors.  The doors are not only a beautiful architectural feature but an essential part of their daily operation.  These high-speed, high-quality doors will allow the firefighters to exit the building quickly and safely.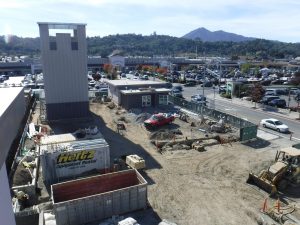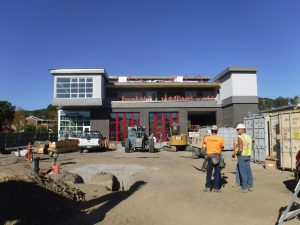 Fire Station #57
Fire Station #57 is going up fast!  The Station, which houses the living quarters on the second floor and the apparatus bay, is definitely taking shape.  The massive amounts of structural steel have been erected.  The contractor has also installed the metal deck and poured the light weight concrete slab.  Interior wall framing is well underway.
Another milestone that the team recently accomplished, was the foundation and steel erection of the storage building.  The storage building is located on the back side of the station, closer to Golf Ave.  The building is intended to house a paramedics ambulance and supplies.
The team will be working on energizing the building in the next month or so.  The Contractor also will be reconfiguring the median on Civic Center Drive in the near future to accommodate the new location of the apparatus bay.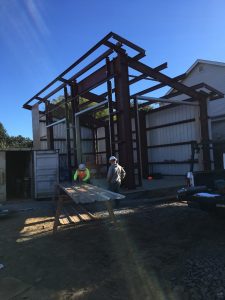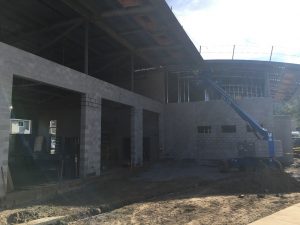 Public Safety Center
The PSC team keeps moving as fast as possible to beat the rains!  They have completed the basement level slab pour, the basement shotcrete walls and now they are on track to complete one of the largest concrete pours of the project.  Next week, they are schedule to pour the first-floor deck.  They have meticulously installed a large amount of rebar.  The entire deck has been inspected almost in its entirety and the team is gearing up for the pour on the 14th of November.
They will be placing 560 cubic yards of concrete.  The pour will start early and will go all day.  The next pour will be two weeks after.
The PSC construction team has been doing an excellent job at planning, preparing, and proactively solving problems to keep the largest project of the City on schedule.