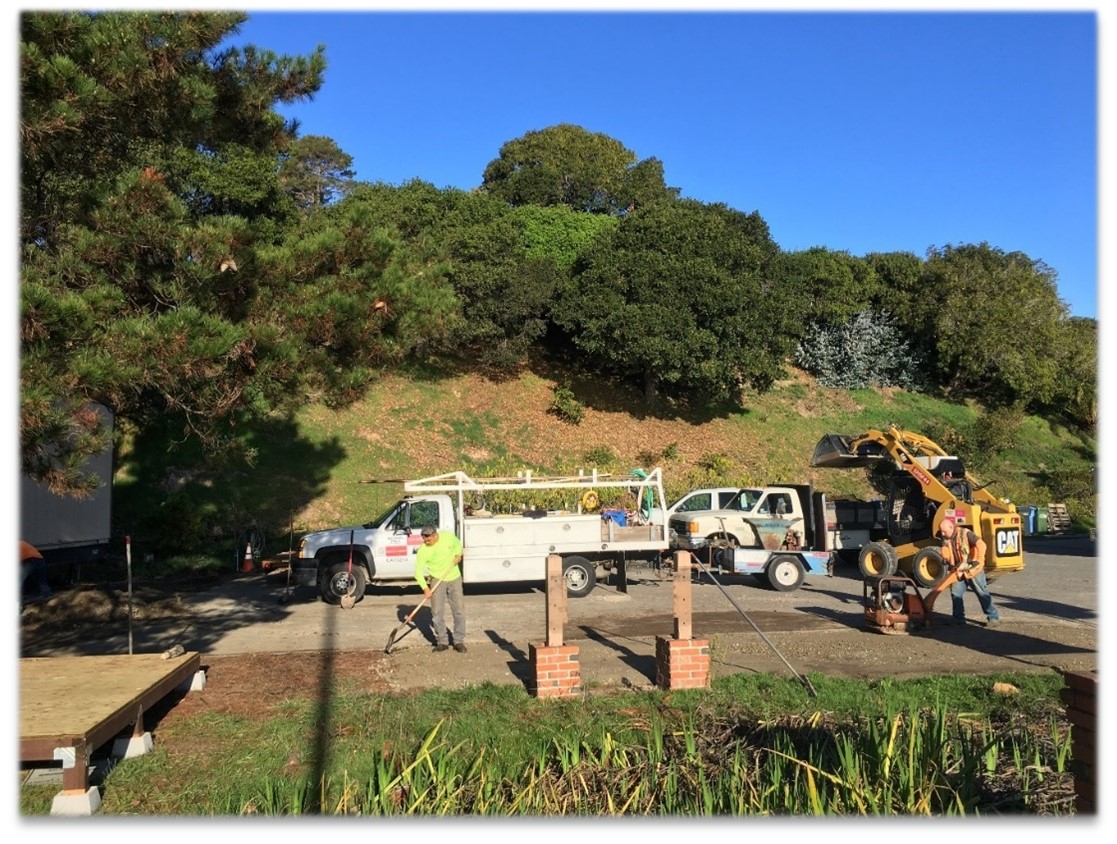 Contact:         Faby Guillen-Urfer / Sr. Project Manager – Public Works
With the approval of the construction contract for Fire Stations 54 and 55 Renovation by Council in October, we have been extremely busy preparing the two sites for construction next January.
Staff from Station 54 will be relocated from 46 Castro Ave. to Stations 52 and 51 before the end of the year.
However, Fire Station 55, on 955 Point San Pedro Rd. must remain open and fully operational for the duration of construction. Due to its remote location and to maintain short response times and service to the community, Station 55 staff will remain on site.
We have installed a modular building on the lawn of the station that will serve as interim living quarters for the crews. A large 30 feet by 40 feet tent is being fabricated and will be installed shortly on the existing parking area. This tent will serve as their temporary apparatus bay and will house one engine and one ambulance during construction.
The site is currently being prepared to receive the tent and other support facilities to make sure that our first responders continue their outstanding work during construction.
Big thanks to our amazing maintenance staff, Omar Garcia, Anthoney Heaven, and Michael Rieser for their tireless efforts and contributions to the success of this project.