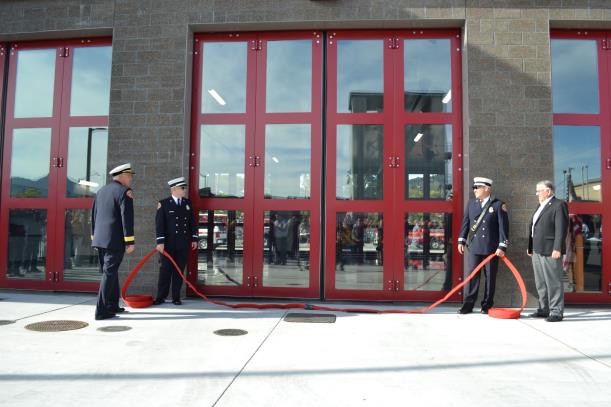 After over two years of anticipation, and more than a decade in the making, we are all very excited to present this facility to the public. It was a joyous occasion for the San Rafael residents, city
officials and firefighters that attended Fire Station 52 grand opening and dedication ceremony.
Mayor Phillips and Fire Chief Gray led the hose uncoupling, putting a unique spin on the ceremonial ribbon cutting. Following the hose uncoupling, the Chief invited everyone to help house
the fire engine by pushing the apparatus into the bay for the first time.
This new facility is a vast improvement, and will put to great use in the coming years.