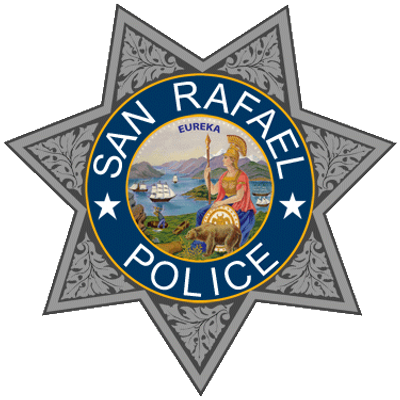 San Rafael, CA – Yesterday, 03/31/20, starting at 11:59 PM, Marin County's Deputy Public Health Officer Dr. Lisa Santora, issued a new and revised Public Health Order that supersedes the previous order issued on 03/17/20.  The new order is set to expire on May 3, 2020, at 11:59 PM.  The order sets more specific and restricting terms to reduce the spread of COVID-19, to better safeguard the public, with the goal of maintaining an adequate healthcare response during the pandemic.  The current order also included a Parks and Additional Closures Order.
Marin Health and Human Services executive summary stated, "The COVID-19 public health crisis in the County, the region, and the nation has worsened significantly over the past two weeks. Confirmed cases in the six most populous Bay Area counties have increased more than eight-fold since the Prior Shelter Order.
The number of confirmed cases increased from 258 to 2,092 cases between March 15, 2020, and March 29, 2020. The number of confirmed deaths rose from 3 to 51 in this same period. While the Prior Shelter Order has been effective in reducing the rate of transmission of the COVID-19 disease ("flattening the curve"), it is not enough.
The County Health Officer has determined that more and stricter social distancing is needed to slow the rate of spread, prevent deaths, and stop the health care system from becoming overwhelmed, and that we need to continue with these social distancing measures for a longer period of time."
Marin County Health and Human Services continue to operate a website for the COVID-19 epidemic that includes a list of frequently asked questions.  Marin County HHS can also be reached through their COVID-19 hotline at 415-473-7191.  Marin County HHS also provides TDD/TTY services at 415-473-3232.
If you have questions about the new public health order please visit the Marin County HHS website or call the COVID-19 phone number.  Please do not call 9-1-1 or our non-emergency lines with questions about the order.  Our call takers and dispatchers have exactly the same documents and information that are provided through Marin County Health and Human Services.
Public safety is our top priority and we are operating under modified service conditions:
If you feel the need to conduct business at the police department, we would prefer a telephone call from your home first.  If you must come to the police department you may pick up the telephone located just outside the lobby entrance and you'll be immediately connected to a dispatcher.  9-1-1 and all non-emergency phone lines will continue to function as usual.
Officers will take police reports on a limited basis.  Officers will take essential reports by telephone, in order to reduce the need for in-person contact or responding to your residence.  However, a phone report may not be feasible for all crimes. We do ask that you consider the necessity for a report during the time of the Public Health Order.
Since the first order, we have seen many people and non-essential businesses not following the lawful order of our Public Health Officer.  We will still hope for voluntary compliance but will also use citations to those who do not comply.
The Public Health Order provides specific direction to Marin County Law Enforcement stating, "Pursuant to Government Code sections 26602 and 41601 and Health and Safety Code section 101029, the Health Officer requests that the Sheriff and all chiefs of police in the County ensure compliance with and enforce this Order. The violation of any provision of this Order constitutes an imminent threat and menace to public health, constitutes a public nuisance, and is punishable by fine, imprisonment, or both."
Chief of Police Bishop said, "As you stay inside for us, we will stay outside for you.  Staying home saves lives."
Questions about the Public Health Order can be found at https://coronavirus.marinhhs.org/.
The Public Health Order issued on 03/31/20 can be found here and the Parks and Additional Closures Order can be found here.
For the most up to date information you can access the following websites: