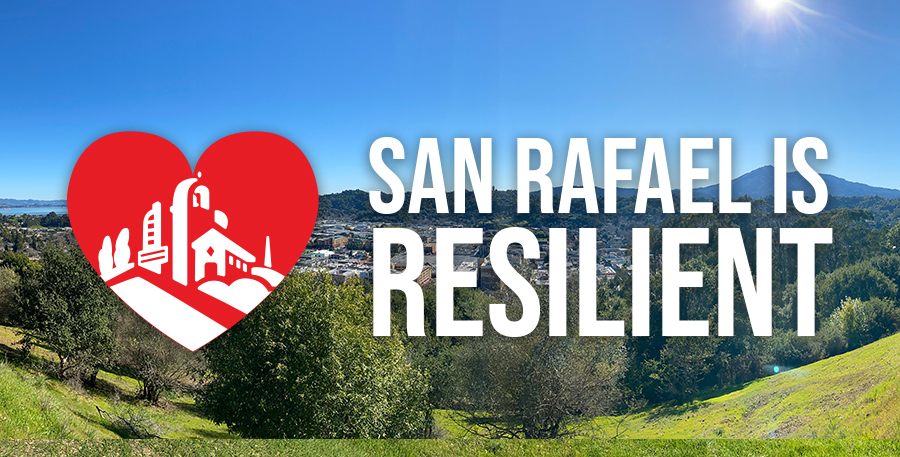 Following the State's weekly update on the Blueprint for a Safer Economy, Marin County's placement was confirmed for Tier 2 (red status) for a fourth straight week. The October 6 assessment  for Marin includes:
Testing Positivity: 1.8%  (decrease of 1.1% since last assessment)
Adjusted Case Rate: 4.0  (decrease of 1.7 since last assessment)
Health Equity Metric / Quartile Test Positivity Rate: 3.1%
For Marin to officially achieve Tier 3 (orange status), two things need to happen:
The adjusted case rate must equal or fall below 3.9
Marin's data must remain within the Tier 3 range for two weeks.
If Marin's data continues to improve, we could achieve Tier 3 status as early as October 27th. However, that means we must continue to work as a community to slow the spread of COVID-19.
The lift on certain restrictions doesn't mean the risk of COVID-19 has diminished. Continue to be cautious—wear your mask, practice physical distancing, and maintain good hygiene. We are still at risk.
---
Time for Flu Shots
Wondering when to get your flu shot? Now is the best time!  To mitigate the risks of COVID-19, the flu vaccine is available in new ways, including no appointment drive-thru and during normal doctor visits (check with your provider for details). The pandemic makes it more important then ever to get your flu shot.
During the 2018–2019 flu season, 35.5 million Americans got sick with the flu, and 34,200 died from the flu. However, last year, half of all Americans received the flu shot. The CDC estimates this prevented 4.4 million cases of flu, 58,000 hospitalizations, and 3,500 deaths. That's equivalent to saving 10 lives per day during flu season.
Measures that help protect us against COVID-19 — such as social distancing, wearing face coverings, and washing hands often — may also decrease the spread of flu. Yet it's more important than ever to get vaccinated. The COVID-19 pandemic has caused shortages of hospital beds, ICU beds, and ventilators even outside of flu season. During flu season, when both the flu and COVID-19 will be circulating, hospitals may again face shortages, limiting their ability to care for people who are seriously ill with the flu, COVID-19, or both.
---
The Great Shakeout
The Great ShakeOut is the world's largest Earthquake drill! Each year, on the third Thursday in October (this year it's October 15th), participants all over the world use this opportunity to practice what they would do in case an earthquake occurred suddenly: Drop, Cover, and Hold On!
Most participate in ShakeOut by registering to practice "Drop, Cover, and Hold On," and many do much more. Due to the COVID-19 pandemic, participants are adapting their ShakeOut activities through video-conferencing, choosing staggered or alternative dates, and following local health and safety guidelines (see ShakeOut.org/covid19).
There is still time to join ShakeOut this year: register to participate on any day that works for you at ShakeOut.org. Most will participate on International ShakeOut Day, October 15th, but you decide when, how, and where you want do it, and with whom.
---
Spare the Air
The Bay Area Air Quality Management District is extending the Spare the Air Alert due to wildfire smoke from the Glass Fire in Napa and Sonoma counties through Thursday, October 8th, which bans burning wood, manufactured fire logs or any other solid fuel, both indoors and outdoors.
Wildfire smoke from the Glass Fire in the North Bay, in addition to smoke from other northern California fires, will continue to impact the region. Expect Marin County's AQI levels to reach Orange or "Unhealthy for Sensitive Groups" during this time.
Smoke from wildfires can affect health from eye and throat irritation, coughing, to difficulty breathing. Those with health problems, especially heart or respiratory conditions, should take extra caution.
Follow these precautions to protect your health: 
Minimize outdoor activities. Postpone/Reschedule intense outdoor cardio activities.
Stay indoors with windows and doors closed as much as possible.
Do not run fans that bring smoky outdoor air inside.
Run your air-conditioner only if it does not bring smoke in from the outdoors.
Avoid activities that create more indoor and outdoor air pollution, such as frying foods, sweeping, vacuuming, and using gas-powered appliances.
Consider leaving the area until smoke conditions improve if you experience symptoms related to smoke exposure.
Check on family, friends, and neighbors who may be sensitive to poor air quality and who spend much of their time alone.
---
Energy Efficiency Day
National Energy Efficiency Day is today, October 7th. The annual national event that began in 2016 urges customers to "save energy, cut pollution, and create jobs." Energy efficiency is the most affordable and fastest way to meet energy needs, cut utility bills, and reduce pollution.
Ways to save and conserve 
Set thermostat for the season for savings. Save about 2% on your energy bill for each degree the thermostat is lowered. Turning down the thermostat from 70°F to 65°F, for example, saves about 10%.
Control water temperature. Set water heater thermostat at 120°F or lower. This will reduce the amount of energy it takes to produce and maintain hot water by not overheating it.
Microwave and save. Reheating leftovers and cooking in a microwave takes less time and uses up to 80% less energy than a standard oven.
Seal air leaks. Air sealing an old or especially drafty house can save more than 20% on heating and cooling bills.
Check out how savings can add up by looking at PG&E's Home Energy Reports. These reports offer information on how households use energy and how that compares with similar homes in the neighborhood, along with savings tips and details on energy saving programs.
---
Reminders
Are you ready to vote? Get your checklist together so Election Day doesn't sneak up on you!
Playgrounds are reopening this week, review the guidelines.
October is Breast Cancer Awareness month, learn about the #PinkPatchProject.
---
Emergency Alerts
When emergencies strike, public safety officials use timely and reliable systems to alert you. Sign up now:
Nixle: text your zip code to 888-777