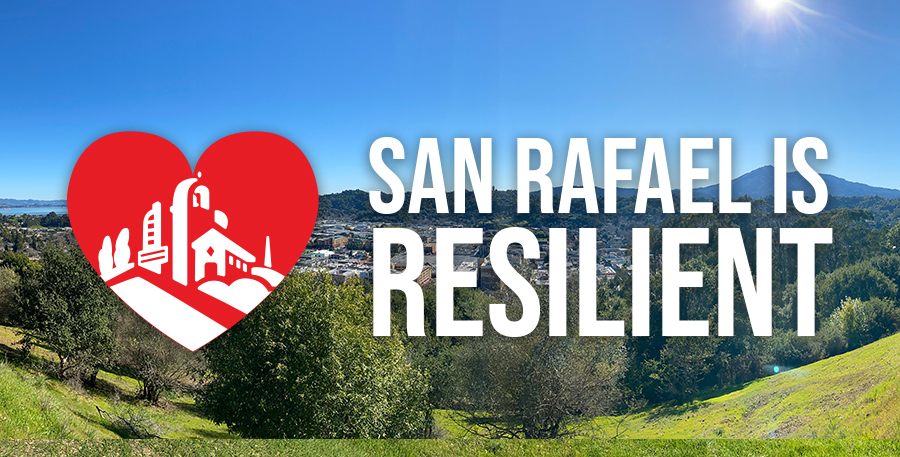 Air quality in Marin is fluctuating with the direction of the winds, so continue to keep doors and windows closed when you can, and check AirNow to determine the quality of the air in your zip code.  
CalFire's website continues to be inundated with visitors, forcing it to crash. Their Facebook page and Twitter remain the best ways to access the most up-to-date information about evacuations and wildfire spread around the greater Bay Area. Marin County Fire and San Rafael Fire Twitter accounts continue to provide regular updates, photos, and videos about fires in our surrounding area. 
Evacuations & Warnings: How to Survive a Wildfire
FireSafe Marin hosts monthly wildfire safety webinars to better educate our communities on getting prepared for a wildfire. These educational webinars were developed with the Marin County Fire Chiefs Association, Marin County Fire Prevention Officers Association, Marin Master Gardeners (UCCE), and wildfire and home hardening experts. They're worth checking out! 
When: August 25, 2020 06:00 PM
Topic: Evacuations & Warnings: How to Survive a Wildfire
Join: Facebook live stream or via zoom. 
---
COVID—
Tourism 
Lodging OK'ed Amid "Watch List" Status
Earlier today, Marin County released guidelines to reopen local hotels, motels, and short-term rentals on Monday, August 24th.  
Based on its COVID-19 rates, Marin has been on the state's coronavirus monitoring list since July 2, which sets limits on what the County can open and when. Because Marin's 14-day case rate remained below 200 cases per 100,000 people, Marin is allowed to proceed with reopening short term lodging facilities. 
A few weeks ago, the State of California experienced coronavirus database tracking issues that resulted in inaccurate testing numbers. Yesterday, Marin County Public Health published new changes to its Surveillance Page and Progress Indicators Page, a new data dashboard, to reflect the corrected and updated data from the State.  
Interested in understanding why we're still on the State's monitoring list? The Progress Indicators Page shows the five state-reported COVID-19 metrics used to determine which counties are placed on the monitoring list and the goals we need to meet to be removed from it.  
---
Remote Learning Begins
Students in San Rafael are starting this school year with remote learning. This week, SRCS distributed Chromebooks and personal Wi-Fi  hotspots, along with tailored videos about Chromebook basics and drop-in tech support for all SRCS students.
We are continuing to work with the County, our local schools, and non-profits to help address these gaps. Many families are still in need when it comes to home computers and good internet connections. In the coming weeks, we are launching the Canal Wi-Fi network, a big step in the right direction, but there are still school aged children in our community who remain at the center of this digital equity gap.  You can help bridge this gap in our community by donating to the Canal Digital Access Equity Fund.