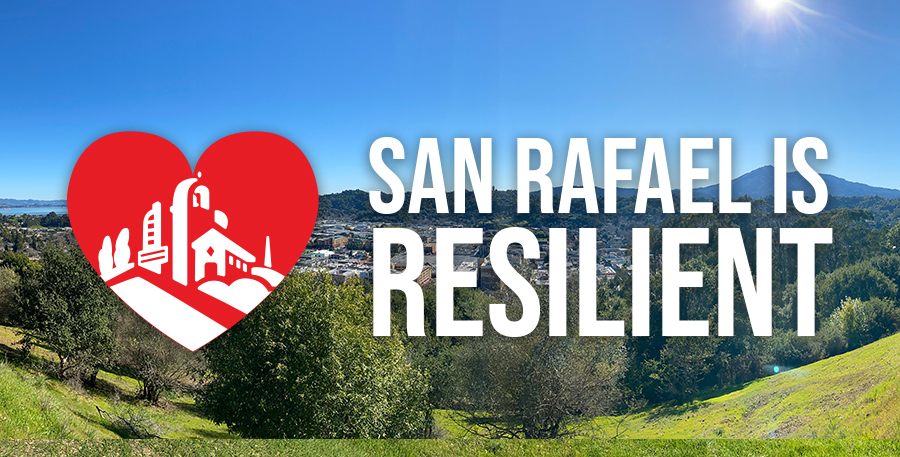 If you received an evacuation order tomorrow, would you be ready? Where's your go-bag? What's in it? Do you have a plan for your children? Your pets?
It can be a lot to digest and think about, and you may be reading this thinking, "I'll put my go-bag together tomorrow" or "my neighborhood would never have to evacuate because of a [INSERT NATURAL DISASTER]." But, if 2020 has taught us anything it's that we must be prepared and it's up to us to plan for ourselves and our families in the event of an emergency.
We've received a number of questions from our San Rafael community about what an evacuation would look like and what we're doing to prepare, so let's talk about it! Send your questions in advance to San Rafael Fire Chief Darin White and Emergency Manager Quinn Gardner and they'll answer them next Monday, August  31 at 6PM. Meanwhile, check out this information on our website about preparing for wildfires.
When: 6 p.m., Monday, Aug. 31
Watch Live: https://youtu.be/P3z-F0ra6Yc 
To listen by phone only: (669) 900-9128
Meeting ID: 827-6851-5849#
---
PG&E Wildfire Webinar, tonight!
PG&E is hosting safety webinars on its Community Wildfire Safety Program and the steps their taking to reduce the impact of PG&E Power Shut-Off (PSPS) events on customers and communities.
When: 5:30 – 7 p.m., Wednesday, Aug. 26
Join: https://bit.ly/2WxivQp
Toll-Free Attendee Dial-in: 1-866-501-6088
Conference ID: 3567527
For anyone who is not able to join a PG&E live webinar, past presentations are available online for viewing.
---
San Rafael Census Response Rate is 72.3%
Census results shape the future of our community, as census data informs how billions of dollars in federal funds are distributed for health clinics, school lunch programs, disaster recovery initiatives, and other critical programs and services for the next 10 years.
You can keep tabs on local response rates and encourage others in our community to respond to the 2020 Census!
---
Reminders
Don't feel like cooking tonight? See what's open for take out, delivery, or pick-up with the Open Restaurant Map.
Great Plates is back! If you were previously enrolled, you'll be automatically reinstated.